REWIND
REVIEW

"
Just because Jonathan's fallen in love with a piece of wood, it doesn't make him a dummy!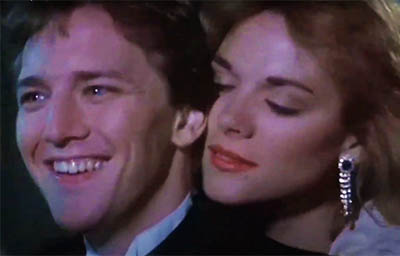 Starring
Andrew McCarthy, Kim Cattrall, Meshach Taylor, James Spader
Estelle Getty, G.W. Bailey, Carole Davis, Steve Vinovich, Christopher Maher, Phyllis Newman, Phil Rubenstein, Jeffrey Lampert, Kenneth Lloyd, Jake Jundef, Harvey Levine, Tom McCarthy Update Cast
Review
Jonathan Switcher (ANDREW MCCARTHY) has the heart of an artist trapped inside the body of someone who is utterly inept at any job he tries.

Having had a failed relationship with Roxie (CAROLE DAVIS), he is searching for love to inspire him. After a few disastrous career attempts, he finds himself working far too slowly at a mannequin factory. Over the course of his first week, he builds a mannequin whose beauty at last makes him feel like a true artist. Unfortunately, his slow work means that he is once again looking for a new career.

The mannequin, however, ends up in the display window of 'Prince & Co,' a big, ailing department store. When Jonathan saves the life of the old lady (ESTELLE GETTY) who owns the store, she repays him by giving him a new job as a stock clerk.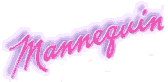 Before long, the mannequin comes to life as Emmy (KIM CATTRALL), an ancient time-travelling Egyptian princess who has never before been satisfied with her life in other timezones...

Only Jonathan can see her alive and their relationship inevitably causes much suspicion and rumour! Conspiring store manager Mr Richards, played by McCarthy's long-time pal James Spader is hilarious in his slimy pursuit of the truth about the mannequin with quotable lines like: 'You people who work at night scare me'.

As his muse, Emmy inspires Jonathan to create the most stunning store display windows in Philadelphia and his profile as a designer rises in the process. Fellow designer Hollywood Montrose (Meshach Taylor) is a superb support, begging Jonathan to shape him and mould him into a superior creative artiste!!

The store security guard Felix (G.W. BAILEY) and his dog 'Rambo' are also working the case and will stop at nothing to uncover the secret behind Switcher's mad artistic genius: 'Oooh Switcher..you are one sick puppy' (Felix to Jonathan on seeing him cavorting with the wooden Mannequin)

Eventually, as the windows help Prince & Co. back into profit, even the rival stores get interested in the action and try to poach Jonathan's talents, namely 'Illustra' - the company of sleezy tycoon B.J Wert (STEVE VINOVICH). In a crazy bid for his services, they steal his wooden babe and take her to the Industrial Mannequin Chopper in Illustra's storeroom!

Will Jonathan get her back before she is destroyed along with the other... less talkative dolls?
Author:
Simon Barber
Update This Review
Verdict
This is Andrew McCarthy in one of the roles that made him a downtrodden 80's legend. A definite video gem for those who like their love stories in an 80's wrapper. Kim Cattrall is a doll (pun intended) as the sexy life-loving mannequin with some famous ex-boyfriends! There is also excellent comic support from Meshach Taylor as 'Hollywood.'

Reckless fun in a department store at night? Massive music and video montaging! Aerial Gliding, BMX Biking, Acting Out Rock videos! This is a film in the spirit of the decade. Get your spandex ready, not to be missed.

Seriously though, this movie has many of the classic elements that personify the movies of the era. What is amazing is that out of such a hopelessly 'critic-unfriendly' mixture of slapstick humour and a sickly love story, can come a movie with genuine heart and soul that is a very definite slice of movie magic.

This is a love it or hate it movie. If you like your entertainment more action orientated or 'high-brow' then steer clear. Otherwise indulge in a movie that is much greater than the sum of it's parts.
Surely one of the best romantic comedies of the 80's?

Cynical or 'high-brow' movie watchers should steer clear! This is a kinda silly urban fairy tale.
Rewind Rating
The Movie Data
Jump To: Music & Soundtrack Vibes
Or use the menu to navigate
1987 20th Century Fox
1999-2020 fast-rewind.com
V4_27 Powered by Rewind C21 CMS