PLACES
LOCATIONS

"
It's five years later for Tony Manero. The fever still burns!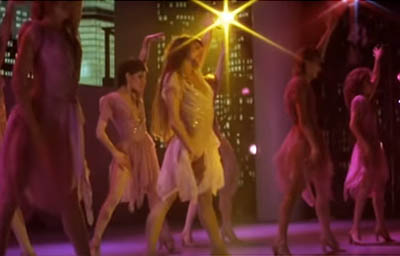 Locations Notes
Rewind the locations where they filmed the 1983 Dance / Music movie starring John Travolta, Finola Hughes, Cynthia Rhodes, Steve Inwood
Steve Bickford, Julie Bovasso, Patrick Brady, Norma Donaldson, Jesse Doran, Joyce Hyser, Deborah Jenssen, Robert Martini, Sarah M. Miles, Tony Munafo, Susan Olar, Cindy Perlman, Kurtwood Smith, Ross St. Phillip, Charles Ward (II), Frank Stallone Update Cast
Locations Manager(s):
Dale Benson
Staying Alive Filming Locations:
The bar Jackie (Cynthia Rhodes) sings is New York's famed CBGB's. If you look closely the stage is angled. That is the only stage in America that is set up that way. Plus if you look on the wall, you can see the multitude of flyers posted by bands who are schedule to play there. This is still in existence today. It's located on the Bowery in the East Village. The only known 'house bands' ever to appear at CBGB's (owned by Hilly Crystal) is Blondie, Talking Heads, Prong and The Ramones. Tommy Victor from Prong (the guitarist/voice) was also a house soundman there before Prong went on to enjoy significant fame in the metal genre circa 1989-1992. [Thanks to jacq]
Can you help? Please

Update This
Locations Links
If you know of a good link for Staying Alive locations, please let us know.
LX Preview
LX is our radical new locations feature that we've been beavering away on.. For years!

Each location will have it's own page with then/now pictures, maps, StreetView, discovery story and the most detailed explanations on how the location was used. Most importantly, the locations will have a status that shows whether they are verified correct and by whom. We are working with the actual locations managers or other crew where possible. The whole thing will be very interactive and you will, of course, be able to update everything.
Jump To: Bungles & Goofs
Or use the menu to navigate
1983 Paramount Pictures
1999-2020 fast-rewind.com
V4_27 Powered by Rewind C21 CMS