PLACES
LOCATIONS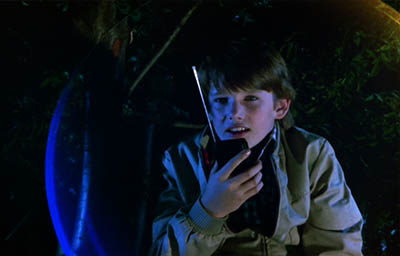 Locations Notes
Rewind the locations where they filmed the 1985 Family movie starring Ethan Hawke, River Phoenix, Bobby Fite More Cast
Locations Manager(s):
Michael John Meehan
Explorers Filming Locations:
Featured
Wanna see the real life filming location used for Lori's (Amanda Peterson's) House in the movie?

These scenes were actually shot at A Private Residence, located in Petaluma, N. California. Google Map
Filmed in and around Petaluma, Sonoma County, CA using such locations as West Petaluma creek bed, La Cresta Drive, Houses at 920 and 1000 D Street, G Street, Hillsides of west Petaluma overlooking the city and the Petaluma River.
The Riverfront at the foot of Western Avenue was also used.
The airport on Adobe Road, was used for a rural setting.
The Pickwick Drive-In Theater was apparently used as the drive-in. It is (or was) located at 1100 W Alameda in Burbank, CA. This same location was used in the 1983 movie "Blue Thunder" when Frank Murphy (Roy Scheider RIP) was directing his girlfriend to pick up the incriminating tape. [Thanks to Mountain Mike]
The school scenes in the first part of the movie appear to be that of my old high school known as Aviation High School in Redondo Beach, California. It opened in the mid 50s and closed in 1982. I don't recognize the rest of the locations in the movie, but pretty sure of the Aviation High School being the location which was also sold to and torn down by an investment group. [Thanks to George T. Morales]
Can you help? Particularly with The School, Wolfgang's House etc ? Please

Update Us
Locations Links
If you know of a good link for Explorers locations, please let us know.
Next Section: LX Preview
LX Preview
LX is our radical new locations feature that we've been beavering away on.. For years!

Each location will have it's own page with then/now pictures, maps, StreetView, discovery story and the most detailed explanations on how the location was used. Most importantly, the locations will have a status that shows whether they are verified correct and by whom. We are working with the actual locations managers or other crew where possible. The whole thing will be very interactive and you will, of course, be able to update everything.

We are pleased to be able to bring you a sneak peek at what LX locations will be available for Explorers upon release:

The Explorers Hill / Tree
Lori's (Amanda Peterson's) House
Wolfgang's House
Darren's House
The Drive-In
The School
Thunder Road Into The River
Runaway Tilt-A-Whirl


Preview Icon Key:

Verified Correct
Probably Correct
Proposed
Probably Wrong
Wanted

Please Note: The status of some entries in this preview may be wrong because they are in-progress or need updating before release.
Jump To: Bungles & Goofs
Or use the menu to select another option
1985 Paramount pictures
1999-2018 fast-rewind.com
V4.0b Powered by Rewind C21 CMS