Songs
Can you help with information/opinions about the choice of songs heard in Little Darlings? Please click Here
The following song tracks were featured in
Little Darlings
:
Track names in Bold are linked to a Soundtrack release.
Shake It - Terence Boylan
Oh My Love - John Lennon
Let Your Love Flow - The Bellamy Brothers
One Way or Another - Blondie
School - Supertramp
On Saturday Afternoons in 1963 - Rickie Lee Jones
Shake It - Ian Matthews
Save It For A Rainy Day - Stephen Bishop
Are We Missing Any?
Song Trivia

The red boxed VHS version of the movie does not contain the entire original soundtrack. Some of the songs were taken out and replaced with generic music, namely the musical part of Supertramp's "School" (originally played during the pledge of allegiance scene) and John Lennon's "Oh My Love" (originally played as Angel and Randy walk through the cemetery). This alone makes the older blue boxed VHS much more desirable and harder to find.
Add some more trivia about the songs used in Little Darlings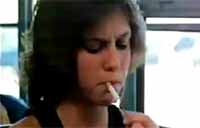 1980
Score Music
Composer(s):
Charles Fox
Charles Fox scored the film. His numerous other credits include 60's cult classic "Barbarbella" and 80's movies "Short Circuit 2", "National Lampoon's European Vacation" & "Nine to Five".
Can you help with any of the instrumental score track names used in Little Darlings?
Score Trivia
Do you know any interesting trivia about the instrumental score music used in Little Darlings? Please send it in by clicking Here