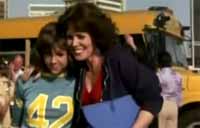 1980

Featured Movie Location:
The Summer Camp
Wanna see the real life filming location used for
The Summer Camp
in the movie? These scenes were actually shot at
Hard Labor Creek State Park
, located in Rutledge,
Georgia
. [
Google Map
]
Locations Manager(s):
On Location
At the end of the movie when they are getting off the bus it was shot in downtown Atlanta, Georgia in an old department store parking lot. Rich's was the name. In the background you can see the Old Omni Arena. It is now The Phillips Arena. [Thanks to Janice Polk]
Much of the main filmingwas done in Atlanta, Georgia.
Tatum O'Neil's house as shown in the movie, is actually known as "The Swan House", part of the Atlanta Historical Society. It hasn't been a private residence in over 60 years. The view of the house in the film is of the rear of the house. The front of the house is equally grand, but has none of the gardens and steps that the rear of the house has. [Thanks to John Thomas]
A lot of the movie was filmed at Camp Daniel Morgan in Rutledge, Georgia (Morgan County). [Thanks to Ann Lee]
Some scenes were filmed at Rock Eagle State Park in Eatonton, Georgia.
Can you help? Do you know any of the Georgia (or any other) filming locations used for Little Darlings? [Please send them in]
Locations Links
If you know of a good link for Little Darlings locations, please let us know.