Making Of...
Making Of...
AKA: Ding Dong, You're Dead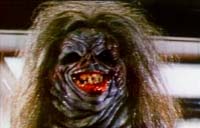 1986
Deleted Scenes
When movies are made, scenes are often left on the cutting room floor.
Alternate Versions
Sometimes, there will be several versions of a movie floating about on cable, tv or video etc. Other times, a Director may release a special cut of the movie.