PLACES
LOCATIONS

"
Where enemies are made, reputations are earned, and love is the most risky affair of all.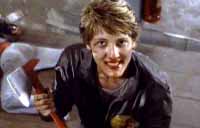 Locations Notes
Rewind the locations where they filmed the 1985 Action / Adventure movie starring James Spader, Kim Richards, Paul Mones, Matt Clark
Claudette Nevins, Robert Downey Jr., Olivia Barash, Panchito Gómez, Michael Wyle, Catya Sassoon, Francis X. McCarthy, Art Evans, Herb Mitchell, Ceil Cabot, Donald Fullilove, Vivian Brown, Bill Beyers, Jered Barclay, Lou Fant Update Cast
Locations Manager(s):
Richard Davis Jr.
Tuff Turf Filming Locations:
Morgan's father was shot on the corner of N. Fiqueroa and Ave 57 in the city of Highland Park, Ca.
Highland Park Liquor was the liquor store used located also on N. Figueroa and Ave. 59 in the city of Highland Park, Ca. [Thanks to John Frazee]
The scene where Morgan thinks Nick is chasing him in the car, but it turns out to be Jimmy, is shot in Culver City in the area of Sawtelle & Hannum (you can see the Jack in the Box sign in the background while he's through the alley - it is still there at Sepulveda & Sawtelle). You can see Blanco Park mall when the car stops and comes back.
The hamburger joint (before Morgan & Jimmy pick up Frankie & Ronnie in Nick's car) was the former Sandy's Char Burger at 6223 Lankershim Blvd. Sadly now closed and shuttered, today the vacant property's parking lot is being used for car sales, despite the burger signage still in place! It is next door to the Silver Saddle Motel which is visible in the background while the girls are eating - and still located at 6235 Lankershim. As of 2008, you could still see the BURGERS sign. [Thanks to samrose1]
After a lot of DVD zooming, flipping through Thomas Guides, and visits to Google earth, I have found the home that was used as the "Hiller" residence. This house is located at 12951 Panama Street in the city of Los Angeles (right off of Culver City Blvd.) [Thanks to John Frazee]
The high school used for "Tuff Turf" WAS located at 1935 Manhattan Beach Blvd. in the city of Redondo Beach, Ca. Sorry Tuff Turf Fans it was torn down in the early 80's. The school used to be known as the Redondo Beach "Aviation High School". It is now known as the Redondo Beach Performing Arts Center. You can get the full details on wikipedia. Photos of the school being torn down are available
here
. [Thanks to John Frazee]
HOWEVER, Samrose1 wrote in to say that the "Aviation High School" was demolished in 1982, which was a few years before they filmed/released Tuff Turf. So, not sure about the accuracy of that location. John Frazee replies "My best advice is to Google Earth this location. I found it by paying close attention to small details available in the background: In the bike wreck scene, as the Camaro approaches, notice the TRW sign in the background (now Northrop). Also, as Frankie and Nick are riding around study the stair casing in the background and how it angles upward as well as the the Mobil gas station symbol. Also, pay attention to the apartments and housing structures across the street. All of these little details remain to this day despite the tearing down of the school."
Case closed? YES! Samrose1 adds: "Hi I just wanted to write in about the high school location again. I have read on one of the Facebook pages for Aviation High Alumni that yes it was filmed there at Aviation HS. I was just confused about the demolition date. The AHS Alumni page says it was demolished in 1982. I did notice the TRW sign and also that there were banners saying Go Falcons (AHS mascot). I am guessing that the school was only just closed down in '82 - but demolished some time later. A closed school would be an easier place to film, too. I did also read that they left a few buildings intact. So maybe they filmed in only those buildings. Thanks to John Frazee for finding that location, I have wondered about that for a while."
Can you help? Please

Update This
Locations Links
If you know of a good link for Tuff Turf locations, please let us know.
LX Preview
LX is our radical new locations feature that we've been beavering away on.. For years!

Each location will have it's own page with then/now pictures, maps, StreetView, discovery story and the most detailed explanations on how the location was used. Most importantly, the locations will have a status that shows whether they are verified correct and by whom. We are working with the actual locations managers or other crew where possible. The whole thing will be very interactive and you will, of course, be able to update everything.
Jump To: Bungles & Goofs
Or use the menu to navigate
1985 New World Pictures
1999-2020 fast-rewind.com
V4_27 Powered by Rewind C21 CMS