PLACES
LOCATIONS

Electric Dreams Locations
"
A Boy, A Girl... And A Computer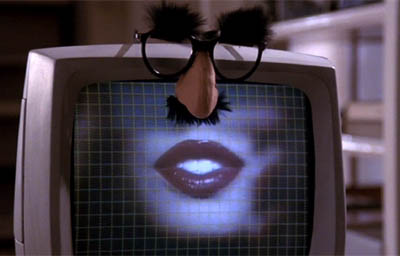 Locations Notes
Rewind the locations where they filmed the 1984 Romantic Comedy movie starring Lenny von Dohlen, Virginia Madsen, Maxwell Caulfield, Bud Cort
Don Fellows, Alan Polonsky, Wendy Miller, Harry Rabinowitz, Miriam Margolyes, Holly De Jong, Stella Maris, Mary Doran, Diana Choy, Jim Steck, Gary Pettinger, Bob Coffey, Mac McDonald, Regina Walden, Howland Chamberlain Update Cast
Locations Manager(s):
Clive Hedges, Clifford T.E. Roseman
Electric Dreams Filming Locations:
Featured
Wanna see the real life filming location used for Miles's apartment in the movie?

These scenes were actually shot at a private residence, located in San Francisco, N. California. Google Map
Madeline, played by Virginia Madsen, lived upstairs at 1115 in the same building.
Other SF locations include the Davies Symphony Hall, the Golden Gate Bridge and Pier 39.
The exteriors of Madeline's rehearsal and the scene of her on the payphone outside the concert hall, were filmed outside Davies Symphony Hall, in the Civic Center neighborhood of San Francisco.
Despite being set in San Francisco, the film was actually shot largely in London, England (just one week in San Francisco for exterior street scenes) [Thanks to Rusty Lemorande -Writer/Producer of the film!]
The one I can recall is during a sequence where the computer is screwing around with Miles' credit cards, and his picture comes up on a security monitor at a supermarket. This was in a place called Addlestone, which got dressed to make it look American.
[Editor: if anyone has ANY information on the Addlestone supermarket location, please let us know]
Another was at a place in Victoria, London. Here we filmed the part were Miles has to wrestle his plane ticket from the vending machine, and the computer store where he buys his 'Pinecone' computer. I suspect the building has long since been redeveloped (it was empty at the time). [Thanks to Guy Dawson]
Back in SF, Miles and Madeline visited Alcatraz and Pier 39 in San Francisco bay. [Thanks to Ethel]
The building where Miles works is the Transamerica Pyramid (the one which makes the San Fran skyline so unique). There's one or two establishing shots of it in the film, before it cuts to an interior scene, though you never see Miles himself actually entering the building. [Thanks to Lee John]
Madeline's symphony scenes don't appear to have been shot inside the Davies Symphony Hall in SF and, were most likely shot in the UK at a theatre somewhere. If anyone recognises the location used, please let us know...
Can you help? Please

Update This
Locations Links
If you know of a good link for Electric Dreams locations, please let us know.
Next Section: LX Preview
LX Preview
LX is our radical new locations feature that we've been beavering away on.. For years!

Each location will have it's own page with then/now pictures, maps, StreetView, discovery story and the most detailed explanations on how the location was used. Most importantly, the locations will have a status that shows whether they are verified correct and by whom. We are working with the actual locations managers or other crew where possible. The whole thing will be very interactive and you will, of course, be able to update everything.

We are pleased to be able to bring you a sneak peek at what LX locations will be available for Electric Dreams upon release:

Miles & Madeline's Apartments
Madeline's Concert Venue [Exterior]
Montage - The Prison Tour
The Computer Store
The Supermarket
The Airport
Theatre - Card Declined
Miles's Workplace
Montage - The Funfair
Into The Sunset


Preview Icon Key:

Verified Correct
Probably Correct
Proposed
Probably Wrong
Wanted

Please Note: The status of some entries in this preview may be wrong because they are in-progress or need updating before release.
Jump To: Bungles & Goofs
Or use the menu to navigate
1984 MGM-UA
1999-2020 fast-rewind.com
V4_27 Powered by Rewind C21 CMS