Songs
The groundbreaking soundtrack contained all the main themes from Tangerine Dream as well as pop tracks from the movie including such smash hits as "In The Air Tonight" by Phil Collins. A must for 80's fans.
The following song tracks were featured in
Risky Business
:
Track names in Bold are linked to a Soundtrack release.
Old Time Rock And Roll - Bob Seger
Mannish Boy (I Am A Man) - Muddy Waters
D.M.S.R. - Prince
After The Fall - Journey
In The Air Tonight - Phil Collins
Swamp - The Talking Heads
Are We Missing Any?
Song Trivia

For its' usage in this movie, Bob Seger's "Old Time Rock 'N' Roll" was named by the American Film Institute as the 100th greatest movie song of all time in their "100 Years...100 Songs" countdown.
-Thanks to John Edward Kilduff
Add some more trivia about the songs used in Risky Business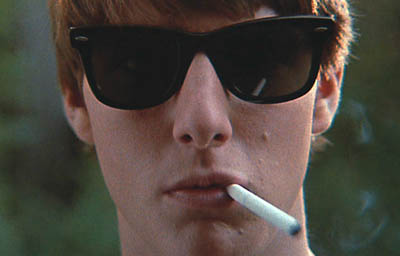 1983