Songs
Can you help with information/opinions about the choice of songs heard in The Living Daylights? Please click Here
The following song tracks were featured in
The Living Daylights
:
Track names in Bold are linked to a Soundtrack release.
The Living Daylights - Ah-ha
Are We Missing Any?
Song Trivia

Duran Duran assumed they were lined up to perform the opening song for "The Living Daylights", since they had such great success with "View to a Kill", so were very disappointed to find out that A-Ha (Norweigen group of "Take on Me" fame) received that honor.
-Thanks to Jim
Morten Harket, the singer from A-ha (The band who wrote and performed "The Living Daylights" Theme Song) was offered the role of the villan in the movie but was later rejected by Saltzman because he felt he should only be involved with the music rather than acting.
-Thanks to Andrew
Add some more trivia about the songs used in The Living Daylights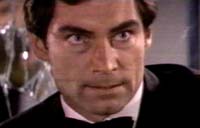 1987