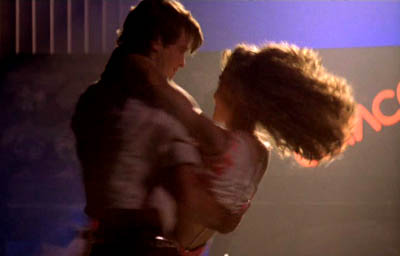 1985
Locations Manager(s):
Andrew Z. Davis
On Location
The High School used was the John Marshall High, 3939 Tracy Street in East Hollywood in Los Angeles. The same high school was also used in "Nightmare on Elm St", "Zapped" and "Pretty in Pink". [Thanks to Robert Vannoy]
The house where Janie lived was 511-517 South Mariposa Avenue in Los Angeles. This location was first
discovered
by Lindsay, over at
iamnotastalker.com
. Lindsay has found many other locations from the movie too. Plus, its a great site for all locations fans, so go check it out... [Thanks to Lindsay / Dee83]
The house that Jeff lived in is located at 6511 Pollard St in LA. [Thanks to Doodlebug]
The large corner house Janie and Lyn walk by in the movie is located at 501 S. Plymouth Road in Los Angeles. The house where the girls babysit is located next door at 517 S. Plymouth Road.
Can you help? Do you know any of the Chicago, Illinois (or any other) filming locations used for Girls Just Want to Have Fun? [Please send them in]
Locations Links
If you know of a good link for Girls Just Want to Have Fun locations, please let us know.