aTomiK
.... has green eyes as well....
Member # 6575





7 Updates!

Member Rated:


posted




---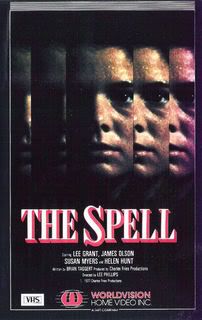 A teenaged girl, taunted by her schoolmates because she's overweight,
uses her supernatural powers to take revenge.(IMDb)

The Spell is a decent made-for-tv supernatural thriller.
Of course some people say that it´s a Carrie rip-off but i think that it stands on its own.

Directed by Lee Philips and written by Brian Taggert (The New Kids, Visiting Hours etc.)
Starring Lee Grant, Susan Myers, James Greene and young Helen Hunt.





Good job by the cast, especially Lee Grant shines as the worried mother.
Also Susan Myers has a pretty wicked smile and you know that something evil is going to happen soon.

Anyone seen this?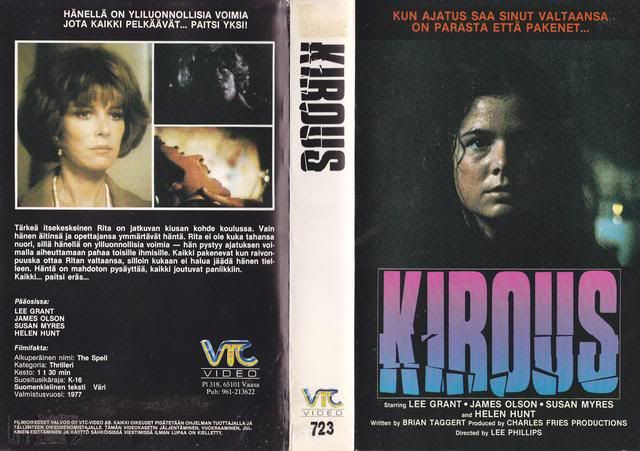 [ 15. February 2012, 02:59: Message edited by: aTomiK ]
---
Posts: 6983 | From: Finland | Registered: Feb 2008 | Site Updates: 7 | IP: Logged |