Kash
Kash : Aha! He'll save every one of us...
Member # 297

Member Rated:


posted




---
Greasers vs. Greasers

'The Loveless' vs. 'Rumble Fish'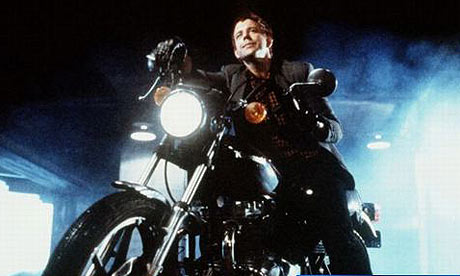 Rusty James would defintely be up for a rumble, but the introspective, philiosophical ringleaders of both gangs (Dafoe & Rourke) would probablly call it off and wax lyrical about something or the other: "Its like black & white TV with the turned low" says The Motorcycle Boy, "I hear ya, man this is the endless blacktop is my sweet eternity" replies Vance


RESULT: No contest, though they'd eventually team up to get back at that hick town & bent cops from both movies.
---
Posts: 2041 | From: The Ice Planet Hoth | Registered: Jul 2001 | Site Updates: 0 | IP: Logged |