aTomiK
.... has green eyes as well....
Member # 6575





7 Updates!

Member Rated:


posted




---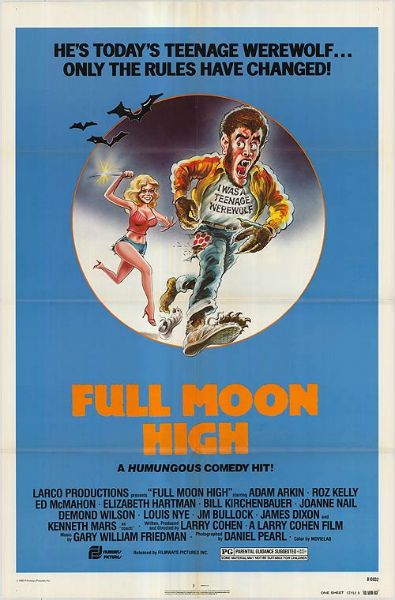 "A teenager goes on a trip to Transylvania with his father and gets bitten by a werewolf.
Made ageless, he attempts to put his life back together a couple of decades later by enrolling in high school.
The basic premise of the movie is that he tries to keep his secret from the school and his girlfriend with comedic results" (Wikipedia)

Watched this fun horror spoof yesterday.
It was written and directed by the legendary Larry Cohen (It´s Alive, The Stuff etc.)

Full Moon High is a very low-budget film so it´s definitely not for everyone.
I personally liked this very much, the jokes are nonstop but the humour can also be very dry.

Adam Arkin is excellent in the lead role as Tony, some people say that he´s whiny but that´s just part of the charm

Beautiful Roz Kelly ( New Year´s Evil ) is his girlfriend Jane.
The other stars are Ed McMahon, Joanne Nail, Bill Kirchenbauer, Elizabeth Hartman, Jim J. Bullock,
Kenneth Mars, Alan Arkin and Pat Morita.

"Tony, you are such a fox! "Not quite, but close"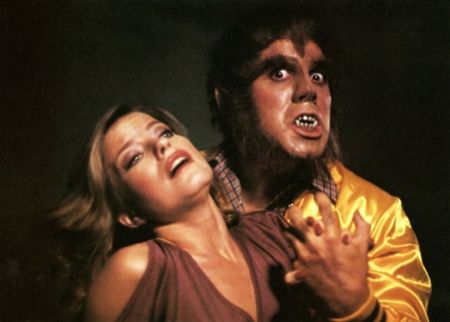 Quote from Tony:

"I´ve never believed in vampies, werewolves or virgins. Never seen one of those"

See a werewolf who only bites womens behinds, fun werewolf dance and hear the cool end credits disco tune.

It´s a bit messy but fun movie and i only recommend it to the fans of
other early 80s low-budget horror comedies like Wacko and Student Bodies.


---
Posts: 6983 | From: Finland | Registered: Feb 2008 | Site Updates: 7 | IP: Logged |