aTomiK
.... has green eyes as well....
Member # 6575





7 Updates!

Member Rated:


posted




---


"Joan Taylor is a Los Angeles policewoman whom gets gang-raped by a trio of burglars
in her own house. When the three rapists get caught, go to trial,
and get away with through a legal technicality, Joan takes up going to womens support meetings
where she forms an alliance with a resident doctor Constance Lewis whose daughter was raped and killed by a sex offender,
as well as a few other rape victims, in which Joan takes charge of the group in leading them
out to abduct and surgically castrate various men whom have committed rape and got away with it.
But each of the ladies personal problems soon get in the way when each one wants
to hunt down the men whom raped them." (IMDb)

Wow, what a movie!
The Ladies Club aka The Sisterhood aka Violated was directed by Janet Greek who also directed
the semi-classic Spellbinder (1988).
This film was based on the Betty Black/Casey Bishop novel "The Sisterhood" (1977).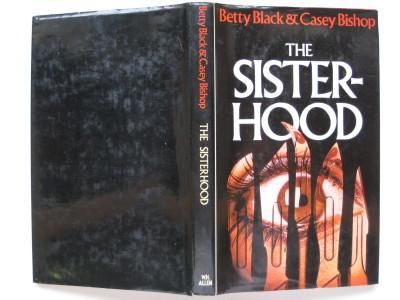 The movie stars Karen Austin, Diana Scarwid, Christine Belford, Bruce Davison, Shera Danese, Beverly Todd,
Marilyn Kagan, Arliss Howard, Paul Carafotes, Nicholas Worth and James LeGros.
The score was composed by Lalo Schifrin.

The cast did a pretty good job.
The Ladies Club looks like a tv-movie at times but then again there´s two rape scenes (no nudity)
and one rather nasty murder sequence.

I had to laugh during the montage sequence where the ladies drugged few rapists,
castrated them and had fun while drinking champagne.
Unbelievable stuff


All in all this is a pretty sad movie but it will definitely make you think.

Finnish VHS cover art: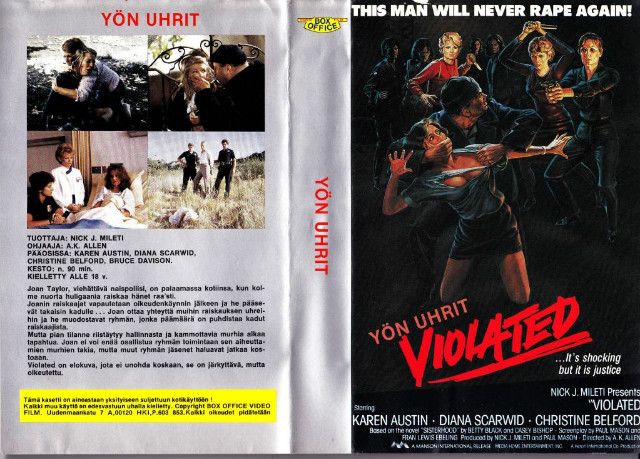 ---
Posts: 6983 | From: Finland | Registered: Feb 2008 | Site Updates: 7 | IP: Logged |