aTomiK
.... has green eyes as well....
Member # 6575





7 Updates!

Member Rated:


posted




---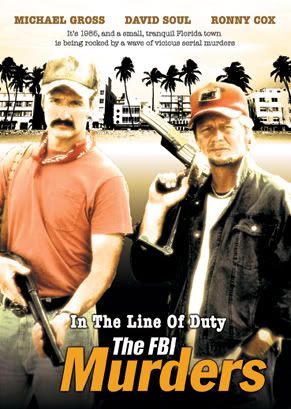 "This film is about a real event that occurred April 11, 1986. Two former army buddies, Mike Platt (played by David Soul)
and Bill Matix (Michael Gross), commit a series of bank robberies in Miami, Florida;
a group of F.B.I. agents led by Benjamin Grogan (Ronny Cox), is designated to carry out the investigation.
The story concludes with one of the bloodiest clashes in FBI history, the 1986 FBI Miami shootout." (Wikipedia)

This was a fantastic movie directed by tv-veteran D1ck Lowry.
The cast is great: David Soul and Michael Gross are very believable and very scary guys.
and Ronny Cox always give a good performance.
Also starring Bruce Greenwood, Doug Sheehan and cute Teri Copley.

The final shootout is one of the most effective, intense and graphic i´ve seen.

It seems that there are some scenes missing in the R1 dvd.
I´m not sure if the R2 dvd has the same cuts but i´m glad that this Finnish VHS tape is full uncut version.

They made nine "In the Line of Duty" flicks in the late 80s-late 90s,
stories based upon actual events concerning law enforcement personnel.
I would really like to get more of them.

Highly recommended!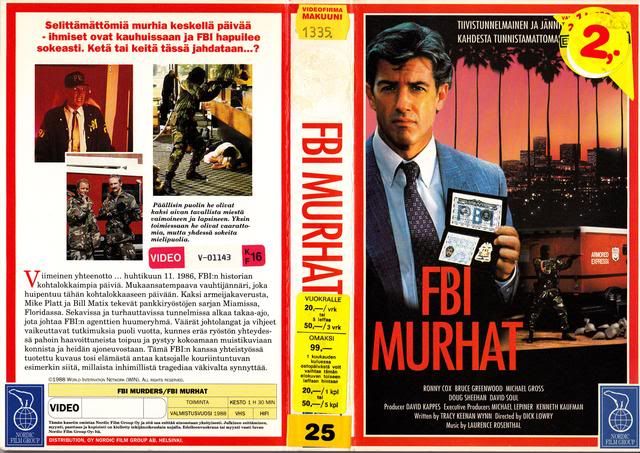 [ 29. February 2012, 00:25: Message edited by: aTomiK ]
---
Posts: 6983 | From: Finland | Registered: Feb 2008 | Site Updates: 7 | IP: Logged |