Bernie_Lomax


Member # 8571





23 Updates!

Member Rated:


posted





---
Back in the day you could go to the movies or the drive-in and sometimes manage to see a movie marathon. I have not seen this happen anywhere for a long time plus the fact that they ain't playing 80's movies.

If you could go and see an 80's movie marathon triple feature, what would you like to see on the big screen?

My pics might be fairly standard, but I am sure you guys will contribute all kinds of stuff.

1.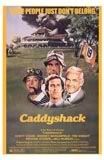 Caddyshack was made a year before I was born so I never had the chance to see it on the big screen and it's my favourite movie. This has to be my first pick.

2.


I did see Weekend at Bernies at the cinema, but I remember thoroughly enjoying it and I had a awesome day that day, so I would really love to be able to relive that whole experience.

3.


I am not even sure if Thrashin' would have made the movies, (although, I am sure it probably did) but it would just be wickedly old school to see this at the cinemas.

Anyone Else?
---
Posts: 2585 | From: Defrauding the company from abroad | Registered: Jan 2010 | Site Updates: 23 | IP: Logged |