Fun Facts
Fun Facts
AKA: The Big Cheer, T&A Academy 2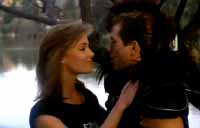 1984
One of the prominent songs heard in the movie is "Get Up and Jump" by none other than the Red Hot Chili Peppers! This has to be a very early thing for them and certainly the first track by them ever to be used in a movie...
Know some cool trivia for Gimme an 'F'?
Use our simple iRewind system to add more trivia to this page in just a few clicks.

Click here to start...