Songs
A good selection of "hi energy" tracks, even including one by Maria "Body Rock" Vidal.
The following song tracks were featured in
Gimme an 'F'
:
Track names in Bold are linked to a Soundtrack release.
She's All American - Jagged Moves
Graduation - Special Occasion
Get Up and Jump - Get Up and Jump
1-2-3-4 Rock and Roll - Rail
Let Loose and Lose It - Gary U.S. Bonds
Physical Education - Danny Wilde
Beaver Serenade - John Karlen
Rough Love - Fontaine Brown
State of My Heart - Bobby Kimball
I Could Use An Angel - John Hiatt
La Mandoline - Susanne McDonald
Fannin' the Fire - Maria Vidal
We're Ready Now - Toni Basil
We've Got The Real Thing - Ashford and Simpson
Are We Missing Any?
Song Trivia
Do you know any interesting trivia about the songs used in Gimme an 'F'? Please send it in by clicking Here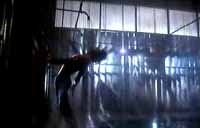 1984