Songs
This is one of the most outstanding collections of new wave/dance songs in one movie!
The following song tracks were featured in
Modern Girls
:
Track names in Bold are linked to a Soundtrack release.
But Not Tonight - Depeche Mode
How Many Lovers - Anthony and the Camp
Weak in the Presence of Beauty - Floy Joy
The Girl Pulled a Dog - Female Body Inspectors
Girls Night Out - Toni Basil
Concentration Breakdown - George Black
Jealousy - Club Nouveau
No Promises - Icehouse
One Way Love - TKA
Some Candy Talking - Jesus and The Mary Chain
Don't Think Twice - France Joli
The Bruno X Song - Rogness Scott
Roof's On Fire - The Band Of...Blacky Ranchette
Angels In The Night - France Joli
Don't Think Twice - France Joli
Game I Can't Win - Randy Quaid
Eyes Of Fire - Chris Nash
Passion - Lions and Ghosts
Dancin' - Chris Isaak
Safare' - Scott Rogness
Bond Of Addiction - Scott Rogness
Everywhere I Go - The Call
Something Inside Me Has Died - Kommunity FK
Iko Iko - Belle Stars
Are We Missing Any?
Song Trivia

Actor Dennis Quaid performs a song that appears in the movie.
Depeche Mode never cared too much about "But Not Tonight" and apparently did not like the Modern Girls movie at all...
The song "Don't Think Twice" by France Joli can be heard playing twice in this film, but was never released on the soundtrack. You can hear it playing in the car near the beginning of the film and also in the nightclub.
-Thanks to 80'sRocked
Many of the original songs written for the movie were recorded at Entourage Studios in North Hollywood, California.
-Thanks to Secret Admirer
Add some more trivia about the songs used in Modern Girls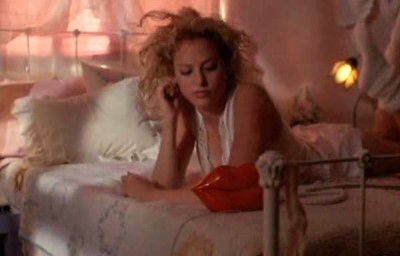 1986