Songs
Can you help with information/opinions about the choice of songs heard in Death Wish 3? Please click Here
The following song tracks were featured in
Death Wish 3
:
Track names in Bold are linked to a Soundtrack release.
DEATH WISH 3 - JIMMY PAGE
Are We Missing Any?
Song Trivia
Do you know any interesting trivia about the songs used in Death Wish 3? Please send it in by clicking Here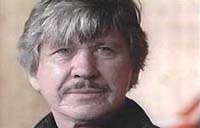 1985
Score Music
Composer(s):
Jimmy Page
Jimmy Page composed the music to Death Wish 3, and although I don't know if you can get the soundtrack any more (or even if it was ever released), the soundtrack to Death Wish 2 was available on SwanSong records and a lot of the tracks from the soundtrack of Death Wish 3 can be found there.
Also, as a tenuously related note to collectors, the much sought after soundtrack to Death Wish (the original) by Herbie Hancock is now available on Simply Vinyl records. Although it hasn't got any tracks in common with Death Wish 2 or 3.
Can you help with any of the instrumental score track names used in Death Wish 3?
Score Trivia

Jimmy Page also composed the music for Death Wish 2. In fact, there are only a couple of bits of music in this film that weren't used for Death Wish 2 as well.
Add some more trivia about the instrumental music used in Death Wish 3