Music...
Music...
AKA: The Smuggler, The Naples Connections

Contraband Soundtrack

Click for more info & how to buy...

SmartLinking:To save you time, artists listed on this page are only clickable if they have contributed to at least one other movie we feature.
Click these linked names to see what else their music has been featured in...
Coming Soon To This Page:
iTunes Links
Where in the movie the track is used
...& Much More
Songs
The film features funk, early 80's pop music combined with mafiaoso style film score by Fabio Frizzi.
The following song tracks were featured in
Contraband
:
Track names in Bold are linked to a Soundtrack release.
You are not the Same - Cricket
Are We Missing Any?
Song Trivia

The song 'You are not the Same' was written by Fulci & Fabio Frizzi and performed by Cricket
Add some more trivia about the songs used in Contraband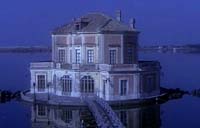 1980