Songs
Can you help with information/opinions about the choice of songs heard in Can't Buy Me Love? Please click Here
The following song tracks were featured in
Can't Buy Me Love
:
Track names in Bold are linked to a Soundtrack release.
Can't Buy Me Love - The Beatles
One Lover at a Time - Atlantic Starr
Dancin With Myself - Billy Idol
Surfin Safari - The Beach Boys
Certain Things Are Likely - KTP
One For The Mockingbird - The Cutting Crew
Secret Agent Man - Kipp Lennon
Living in a Box - Living in a Box
Misfit - Curiosity Killed The Cat
Actress - Randy Hall
As Long As I Can Last - Randy Hall
All Night Long - Randy Hall
Hearts Radio - Tim Carbone
French Kissing - Carol Chapman
Don't Wanna Be Your Fool - Brittain
Burnin' (For You) - Rebel Faction
Fallen Hero - Steve Grisham, Dwayne Evans
Please, please, please let me get what I want - The Smiths
I Cant Help Falling In Love With You - UB40
Are We Missing Any?
Song Trivia

Rebel Faction have since been going by the name Hesterquinn. They are now once again reviving the Rebel Faction name.
Disney is believed to have paid pop star Michael Jackson, who owned the rights to Beatles' songs, about $100,000 to use the title song. The rights didn't include a soundtrack option so, as a result, there was never going to be a soundtrack release.
-Thanks to Nick
Add some more trivia about the songs used in Can't Buy Me Love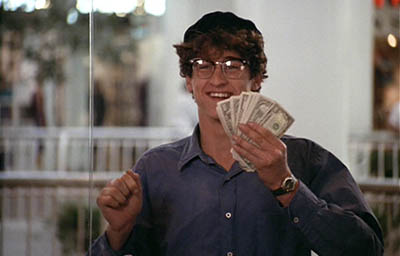 1987