PLACES
LOCATIONS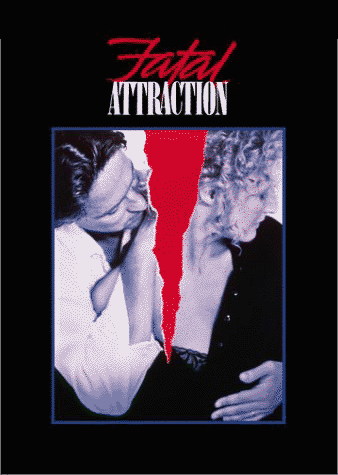 Fatal Attraction Locations
Locations Manager(s):
Ken Haber
Fatal Attraction Filming Locations:
Featured
Wanna see the real life filming location used for Alex's loft apartment in the movie?

These scenes were actually shot at a private residence, located in New York City, Unknown. Google Map
The apartment used for Glenn Close's character is a triangular shaped building, a factory built in the late 19th century, now hosts a variety of stores, offices, a dance studio...
According to director Adrian Lyne, although you'd never believe it, the apartment used for INTERIOR scenes with Dan and Beth in the city is the same one previously used by Lyne for his movie 9 1/2 weeks. The apartment is located at 838 West End Avenue (corner 101st St.)
The country home Dan and Beth move to is located in Rye NY, Westchester County, according to the Town of Rye, homepage. It's interesting to note that in the scene where Beth is talking to Dan on the phone from her parents home, you can see the ocean out of the window. This is supposedly the same area Beth and Dan are planning on moving to. Later in the movie, Beth mentions to friends the name of the town they are moving to. I can't recall the name of the town she mentions at the moment, but while it is in Westchester County, it is not Rye and it is nowhere near the ocean! [Thanks to Sandra]
The country home the Gallagher's move to is located at 135 Mianus River Road, Bedford, NY. The interior and backyard scenes were filmed at a different house, which was located at 227 Guard Hill Road, Mount Kisco, NY. The infamous kitchen section at the rear of the house has since been removed and replaced with a new extension. [Thanks to PaulH]
Main Street Ossining, NY was used for the scene where Beth drives around looking for Ellen after Alex kidnapps her. [Thanks to Leslie]
Can you help? Please

Update This
Locations Links
If you know of a good link for Fatal Attraction locations, please let us know.
LX Preview
LX is our radical new locations feature that we've been beavering away on.. For years!

Each location will have it's own page with then/now pictures, maps, StreetView, discovery story and the most detailed explanations on how the location was used. Most importantly, the locations will have a status that shows whether they are verified correct and by whom. We are working with the actual locations managers or other crew where possible. The whole thing will be very interactive and you will, of course, be able to update everything.
Jump To: Bungles & Goofs
Or use the menu to select another option
1987 Paramount Pictures
1999-2018 fast-rewind.com
V4.0b Powered by Rewind C21 CMS