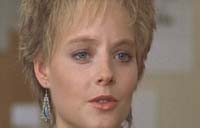 1988

Featured Movie Location:
the Courthouse exterior
Wanna see the real life filming location used for
the Courthouse exterior
in the movie? These scenes were actually shot at
Vancouver Art Gallery
, located at 750 Hornby St in Vancouver, BC,
Canada
.
Locations Manager(s):
Colleen Nystedt
On Location
The courthouse exterior is actually the Vancouver Art Gallery in downtown Vancouver. It is the largest art gallery in Western Canada [Thanks to Deanna]
The bar formerly known as the 'Sportsman' in Port Moody was used for the bar scene. [Thanks to O]
"The Mill" bar is in real life the "Sidetrack Pub" which is located at 10190 River Road in Delta, BC. The bridge that it is under is the Alex Fraser bridge. [Thanks to Duane Hall]
Can you help? Do you know any of the Vancouver, BC, Canada (or any other) filming locations used for The Accused? [Please send them in]
Locations Links
If you know of a good link for The Accused locations, please let us know.