REWIND
REVIEW

"
Like new, great looking and fully loaded with laughs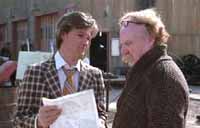 Starring
Kurt Russell, Jack Warden, Gerritt Graham, Frank McRae
According to Robert Zemeckis and Bob Gale, the studio botched the film's release. The film tested extremely well in previews and Columbia Pictures pushed the film out of its original late-August release date to mid-summer with little publicity and poor advertising. The film only played across half the United States rather than receiving a true wide-theatrical release and consequently flopped upon release.
More Trivia from Used Cars
Review
What if I were to tell you that there was a great comedy classic from the 1980s, totally underrated, which can be best described as a classic Frank Capra slice-of-life tale of going after the American Dream…

Where every one of characters lies and is corrupt?

Now, doesn't that sound like the deal of a lifetime?

Well if the answer is yes, then you have to take a look at one of the funniest movies to come out of any decade. And that movie is "Used Cars!"

Down in the sleepy Arizona town of Mesa, Arizona are two used car lots, vying for the business of anyone willing to buy a pre-owned automobile. One lot is owned by Roy L. Fuchs, a corrupt proprietor hoping to get as many dirty politicians as he can to fit in his back pocket while the other is own by his old curmudgeon mechanic twin brother Luke Fuchs. The great Jack Warden plays the Fuchs brothers. Roy's greedy and wants to take over his brother's failing business just so the city council can install an interstate highway that will give him the most market share in the entire town.

There's only one thing stopping his plan from coming into fruition.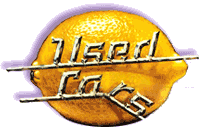 Over at brother Luke's lot is a motley crew of employees who have kept brother Luke's car lot breathing a last gasp of life: Rudy Russo (Kurt Russell), a slimy yet likeable salesman with aspirations to become a state senator, Jeff (Gerrit Graham) a very superstitious, nervous salesman with a different sexy girl on his arm in every scene, Jeff's unbelievably intelligent beagle hound Toby and Jim (Frank McRae) a narcoleptic mechanic with a penchant for violent outbursts. Rudy and his gang use every sneaky trick in the book to sell their clunkers, like using a dog to play dead on an unsuspecting family and even interrupting the State of the Union Address by the President of the United States! But when Luke dies from a heart attack from the test drive from Hell, Rudy and the gang have to do whatever they can to save the car lot from Roy L.

This is definitely an underrated comedic gem. Even though it has a lot of laughs, it also has one of the best driving set pieces ever put on film with a climactic ending of hundreds of cars driving down the Arizona desert that looks like it's straight out of a John Ford western.

A perfect double-bill with the comedy masterpiece "Airplane", Used Cars is one of the many great films from Robert Zimeckis, who would have even greater success during the decade with "Romancing the Stone" and "Back to the Future".

Go see this movie now, while supplies last!
Author:
Jay McLendon
Update This Review
Verdict
It's crude, it's vulgar, it isn't politically correct - and it's absolutely funny!

'Exhibit A' is entered into Court for the charge of "They don't make them like this anymore!" I guarantee that you will bust at least three guts while watching this movie! [Low voiceover "Warning: This is not a guarantee" ;)]
Some of the funniest comic set pieces ever. Laugh-out loud funny! Further proof of the greatness of Kurt Russell. (sans Soldier)

May have too many leisure suits for some people's taste.
Rewind Rating
The Movie Data
Jump To: Music & Soundtrack Vibes
Or use the menu to navigate
1980 Columbia Pictures
1999-2020 fast-rewind.com
V4_27 Powered by Rewind C21 CMS