REWIND
REVIEW

"
An American success story that's way hip, way cool, and way far from home!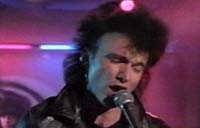 Starring
Carrie Hamilton, Diamond Yukai, Hiroshi Kobayashi, Hiroshi Sugita
Satoshi Kanai, Toshimitsu Deyama, Yoshiki Hayashi, Tomoaki Ishizuka, Rome Kanda, Hideto Matsumoto, Hiroshi Mikami, Taiji Sawada, Toki Shiozawa, Tetsuro Tamba, Taiji Tonoyama Update Cast
Fran Rubel Kuzui said "The idea for Tokyo Pop came from my travels back and forth between New York and Tokyo. The music I'd been listening to in Japan and the experiences I had seemed like an interesting subject for a film. I can't imagine having made this film without Yutaka and Carrie. They not only brought to life the story I wanted to share with you, but have also written wonderful music. This was a first for all of us, and we can truly say we helped each other find the talents we have within us! Enjoy."
More Trivia from Tokyo Pop
Review
Regardless of how many boring hours of history class we've clocked in through the years or the countless geography maps we've been forced to study in highschool, everybody tends to believe that the rest of the world is just like the area of the country they were raised in.

Take me for example. I always assumed all of America was pretty much like Southern California. Not true.

Yes, I know it may sound naive of me, but after watching this film I realized I was not alone in my belief. The main character Wendy (Carrie Hamilton) also assumed that Japan would be a "little" different than America, sure, but not as different as it really was!

New Jersey native Wendy is burnt out on her mediocre job as a backup singer for a punk band and is looking for something more. Exactly what she's looking for, she doesn't know, just anything to get her out of the boring slump she's found herself in lately.

Wendy's prayers seem to be answered when she receives a postcard from her girlfriend who moved to Japan. In the postcard she assures Wendy that Japan is the perfect place to be if you want to be a singer because the country is full of bands needing singers, especially American singers.

Wendy takes her friends advice and finds herself in a foreign country where good jobs are few and sushi is plenty. Nevertheless, things seem to brighten up for Wendy when she gets picked up on by Hiro, a Japanese wanna-be rocker, who has an opening in his band for another lead singer.

As the movie progresses, Hiro and Wendy fall in love and become huge pop stars, Tokyo Pop stars to be exact, but Wendy begins to realize that a Tokyo Pop star is not what she wants to be. She also feels that her being a singer in Hiro's band is just a gimmick, and that she is stealing attention away from him. Regardless of her love for Hiro, she decides to go back home to America and become a genuine American rock star.

This movie, though sort of obscure, is different and fresh. Its quirky punk flavor gives it a "Desperately Seeking Susan" - goes -Japanese feel, and realistically portrays what life would be like for a typical American moving from the west to the east.
Author:
Bridgette Marie
Update This Review
Verdict
This film is not the greatest film ever made, but it's still cute and enjoyable. Carrie Hamilton is a complete original and has a great singing voice. This film is great to watch if you ever plan on visiting Japan.
Good music, fun actors, good filming locations, very original.

The movie ends up not really going anywhere, but it's still an enjoyable film without having a typical 80's feel to it.
Rewind Rating
The Movie Data
Key Crew
Director: Fran Rubel Kuzui
Writer: Lynn Grossman, Fran Rubel Kuzui
Producers: Kaz Kuzui, Jonathan Olsberg
Locations Manager:
Update The Crew
The Movie Trailer
Jump To: Music & Soundtrack Vibes
Or use the menu to navigate
1988 Spectrafilm
1999-2020 fast-rewind.com
V4_27 Powered by Rewind C21 CMS