REWIND
REVIEW
"
It's 1963. A summer of innocence. A summer of awakening.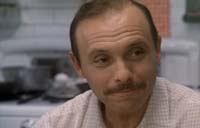 Starring
Matt Dillon, Richard Crenna, Hector Elizondo, Jessica Walter
Bronson Pinchot, Janet Jones, Carole Davis, Molly McCarthy, Martha Gehman, Brian McNamara, Fisher Stevens, Leon, Frank Campanella, Richard Stahl, Joe Grifasi, Ron McLarty, Seth Allen, Irving Metzman, Adam Klugman, Ray Roderick Update Cast
Early Appearances
See Marisa Tomei, John Turturro before they were famous!
Review
A young Matt Dillon stars as "The Flamingo Kid" in this warm and charming coming-of-age movie from Garry Marshall, who would go on to direct mega-hit "Pretty Woman" at the end of the 80's.

Matt's character is 18 year old Jeffrey Willis, a plumber's son from Brooklyn who ends up working at the 'exclusive' Long Island "El Flamingo Beach Club" in the summer of 1963.

Here, he finds himself in a very different environment and mixing with people very different from the proud and uncomplicated friends and family he has back home. Inevitably, he meets and falls in love with the beautiful and intelligent Carla who is charmingly played by Janet Jones.

As you might expect, Carla is from a priviliged background and as is a recurring theme in the 80's, Jeffrey finds it difficult to be accepted by Carla's wealthy friends and family. Only her smooth talking salesman uncle, Phil Brodie -"The King", played with great charisma by Richard Crenna (famous as Col. Troutman in the Rambo series), takes any real interest in this bright new addition to Carla's life.

Jeffrey is very taken with "The King" and succumbs totally to his flattery, charm and talk of a future in his employ, much to the dismay of his proud father (Hector Elizondo), who, as a plumber, believes in the honesty of a hard days work.

Any of you who have seen "Pretty Woman" (ie probably all of you!) will remember the Hotel Manager character, played by Hector Elizondo, for which he won a Golden Globe. Hector plays Dillon's father in "The Flamingo Kid" and brings the same qualities to this role. [see trivia]

Like any coming-of-age movie worth it's salt, The Flamingo Kid is full of interesting and colorful characters and situations. It is a very warm hearted film that will remind anyone of that period in their life where they took their first, tentative steps into the world and often found themselves at odds with their parents in persuing love and their dreams.

Garry Marshall both co-wrote the screenplay with Neal Marshall and directed the film, as is his trademark, with a fantastic and genuine warmth.
Author:
Nick
Update This Review
Verdict
The Flamingo kid is kind of a cousin to Dirty Dancing, though this time it's one for the guys. It's the kind of film that you can't help but like, and you'll probably find that most people who have seen it, like it.

It has a great easygoing charm, much like Pretty Woman, but also has style, substance and a very warm regard for those late teen years that we all go through. If you haven't seen it, I urge you to rent or buy it. You won't be disappointed as long as you don't mind that its set in 1963, not 1983!
Great script well played by an excellent star cast.

Not for adrenaline junkies!
Rewind Rating
The Movie Data
Data
Release Date: 21 Dec 1984
MPAA Rating: PG-13
Studio: ABC Motion Pictures
Production: 20th Century Fox, American Broadcasting Company (ABC), Edgewood Productions, Mercury Productions (II)
Genre: Teen Drama
Update The Data
The Movie Trailer
Jump To: Music & Soundtrack Vibes
Or use the menu to navigate
1984 ABC Motion Pictures
1999-2020 fast-rewind.com
V4_27 Powered by Rewind C21 CMS