This is topic Hustle (1975) in forum Ŧ 70's Movies at iRewind Talk.


To visit this topic, use this URL:
https://www.fast-rewind.com/ubb/ultimatebb.php/topic/8/915.html

---
Posted by aTomiK (Member # 6575) on :




"Phil Gaines is a bitter, cynical cop who investigates the case of a dead stripper/porno actress found on the beach.
Gaines is experiencing a troubled relationship with a hooker, and things don't get any better when the dead girl's father launches his own investigation." (IMDb)

Watched Hustle (1975) and itīs a very good noirish cop drama directed by Robert Aldrich.
The cast is awesome: we have Burt Reynolds of course (once again without his signature moustache) and Catherine Deneuve as his love interest,
the great Paul Winfield plays Burtīs partner Belgrave, Ernest Borgnine is Chief Santoro, Ben Johnson and Eileen Brennan are the dead girlīs parents and Eddie Albert is the sleazy Leo Sellers.

Burt and Catherine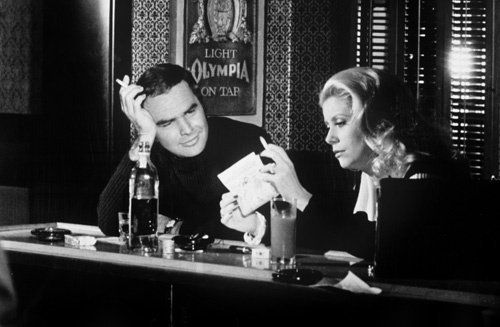 Thereīs some action in the film but overall itīs character heavy. Itīs almost two hour film and the tempo is pretty slow but i like it that way.
These characters are interesting enough and thereīs lots of juicy and fun dialog on offer.
Sometimes the camera stays and watches the characters after all is said. I definitely feel some european influence here (not just Deneuve
)

The film has many bar scenes and Burt always drinks Bushmills.
All in all, this is entertaining mid 70s murder mystery which i highly recommend and watch out for the surprise ending.

You can also see Robert Englund, in his third movie, robbing a liquor store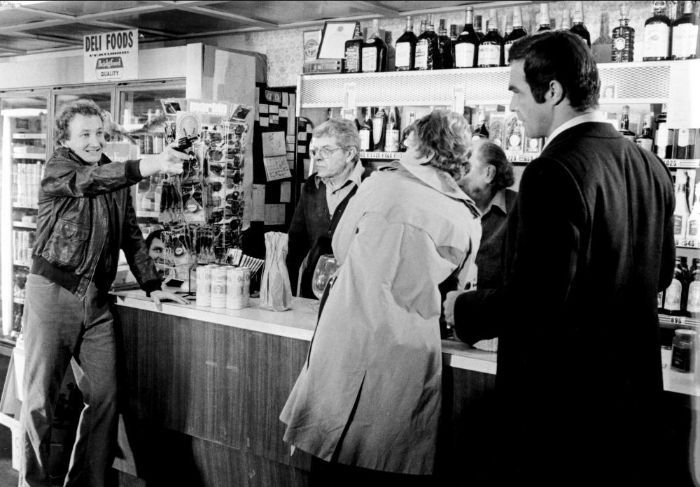 ---
Posted by the young warrior (Member # 9554) on :

Wow! Robert Englund looks young there,this sounds like a pretty cool Reynolds film atomik,the trailer to it makes it look like something I'd like as well,I need to check this one out I think.

There's loads of Reynolds movies I've never checked out but in all truth quite a few of them are pretty difficult to get hold off!

---
Posted by Johnny Roarke is reckless (Member # 9826) on :

Very true, Warrior.

Hustle was released here on dvd by Paramount, but seems to have vanished without a trace nowadays.

I missed out on that disc..


Maybe the UK version is still available.. i'm not sure.

---
Posted by aTomiK (Member # 6575) on :

I agree. Iīm still missing few iīd really like to see: Lucky Lady, Semi-Tough and Paternity come to mind.

---
Posted by the young warrior (Member # 9554) on :

Paternity,the man that loved women,starting over,the rough cut,the end - though this has just had a blu ray release,best friends etc are all pretty scarce in certain territories,I think both - paternity and the - rough cut have never seen the light of day on dvd,stick was released on i believe a mod dvd- r disc,rent a cop was a no thrills fullscreen dvd release in the us so even some of the ones that have been released are shown very little love by there studios

---
Posted by Johnny Roarke is reckless (Member # 9826) on :

Has any of you seen W.W. And The Dixie Dancekings (1975) ?


---
Posted by aTomiK (Member # 6575) on :

Never seen Dixie Dancekings. I wonder why they wonīt release these films.
They put out every b- and c-horror film there is (nothing wrong with that
) but oh no, we are not going to release any Reynolds films.

---


UBB.classic™ 6.7.0