This is topic Need help to find a movie name in forum « 80's Movies at iRewind Talk.


To visit this topic, use this URL:
https://www.fast-rewind.com/ubb/ultimatebb.php/topic/2/11943.html

---
Posted by Ria515 (Member # 37436) on :

I am looking for the name of an old 80's movie of a group of private school girls that travel to Rhodes,Greece? I remember that in the movie they called a group of girls the "preens" because that was the sound their blow dryers made. I thought that maybe the name was "Girls just wanna have fun." But I can't find it anywhere. Can someone please help me?

---
Posted by the young warrior (Member # 9554) on :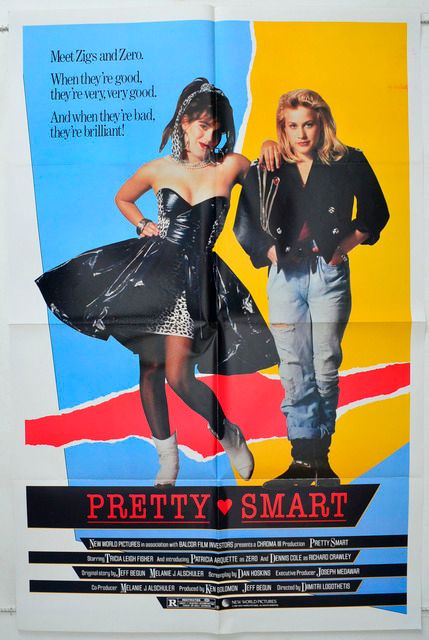 Hello Ria I reckon It's the fun 1987 teen comedy Pretty Smart starring Patricia Arquette and Tricia Leigh Fisher.

I own the UK DVD of it and have the exact same US poster as above,it's a good film with a different location to the norm for a teen comedy!


http://www.fast-rewind.com/ubb/ultimatebb.php/topic/2/11904.html#000000 - fast rewind page Pretty Smart link.

http://www.imdb.com/title/tt0091789/ - Pretty Smart IMDb link.

[ 18. June 2016, 10:40: Message edited by: the young warrior ]

---
Posted by P_a_u_l (Member # 1022) on :

All - if you're looking for the name of a movie, please use the thread we have in each board for that. It's likely in the 80s board that the question may already have been asked.

Just trying not to clog up the board with loads of threads asking questions.

---


UBB.classic™ 6.7.0