This is topic Fortress-Rachel Ward in forum « 80's Movies at iRewind Talk.


To visit this topic, use this URL:
https://www.fast-rewind.com/ubb/ultimatebb.php/topic/2/11842.html

---
Posted by LISA LISA (Member # 1780) on :

A friend just sent me this movie on DVD, I can't wait to watch it. It's been 20 years or more since I have seen it.

---
Posted by Bernie_Lomax (Member # 8571) on :

I remember watching this as a kid back in about 1989. I forgot what it was called until I had my memory jolted on here a while back. I believe I never made it to the end of the movie cos I fell asleep or something like that. It's one I will have to revisit sometime. I remember thinking that the movie was pretty good at the age of 8. Hopefully at 33 I can still enjoy it.

Let us know what you thought of it.

---
Posted by aTomiK (Member # 6575) on :

Interesting film this one, i would like to own it.
Finnish vhs cover art here: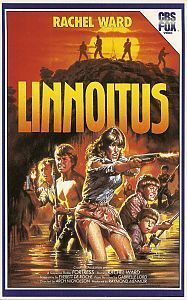 ---
Posted by JCWBobC (Member # 2525) on :

It's on Youtube for anyone who wants to watch it:

https://www.youtube.com/watch?v=ibPC4t54xsU

---
Posted by Jessie the Sunflower Goddess (Member # 1877) on :

One of my favorites. I own it on DVD. ATOMIK: that is an interesting cover, I haven't ever seen it??

---


UBB.classic™ 6.7.0