This is topic Harlem Nights (1989) in forum Ŧ 80's Movies at iRewind Talk.


To visit this topic, use this URL:
https://www.fast-rewind.com/ubb/ultimatebb.php/topic/2/11203.html

---
Posted by aTomiK (Member # 6575) on :




""Sugar" Ray is the owner of an illegal casino, who contend with the pressures of vicious gangster
and corrupt policemen who want to see him go out of business.
In the world of organized crime and police corruption in the 1930s, any dastardly trick is fair!" (IMDb)

Watched Harlem Nights again last night and i like it. Itīs not a great film but itīs a good film IMO.

The movie was written and directed by Eddie Murphy because he always wanted to direct and act in a period piece,
as well as work with Richard Pryor.

Murphy gives a solid performance as Vernest "Quick" Brown.
Not his best character but not bad either.

Pryorīs role as the club owner Sugar Ray is a bit dull but damn heīs cool!

Michael Lerner is excellent as the mob boss Bugsy Calhoune.
He sure can play these roles, just sawn him as another mob boss, Arnold Rothstein, in Eight Men Out which came a year earlier.

Old timers Redd Foxx and Della Reese are good and Danny Aiello knows how to play dirty cop.
Jasmine Guy and especially Lela Rochon are superhot!

Lovely Lela Rochon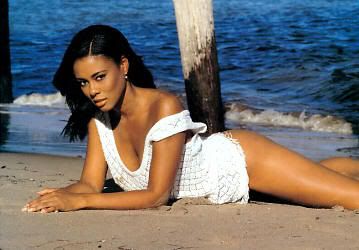 I also love Arsenio Hall (Coming to America) as crying man.
Why this guy didnīt make more movies is beyond me.
He started his own tv-show also in ī89 but he shouldīve made few more films too.

If you still havenīt seen this one, donīt believe the bad reviews and check it out.
The F-word count is 133 so watch your ears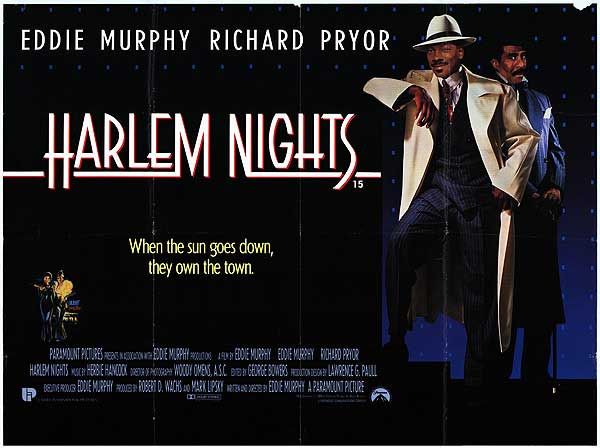 ---
Posted by Dutch Gannon (Member # 10167) on :

Just watched it with my family agian and have to say this movie is grossly underated. Good movie all around every character played well, even small parts like Tommy Smalls very good, can't figure out why the film didn't do any better.

---


UBB.classic™ 6.7.0