This is topic The Killing Of America (1981) in forum « 80's Movies at iRewind Talk.


To visit this topic, use this URL:
https://www.fast-rewind.com/ubb/ultimatebb.php/topic/2/10812.html

---
Posted by Johnny Roarke is reckless (Member # 9826) on :

The 'mondo movie'.. a genre of films that has been around since the dawn of filmmaking, which
focuses on depicting taboo subjects matters, usually aiming for sensationalism.
The genre reached its peak during the 1960's, but lost some of its mainstream popularity in the 70's,
only to rear its ugly head once again around 1980, and proved to be extremely popular among kids
growing up in the videostore-era looking for cheap thrills.

One of these latter-day mondo-movies stands out though..




The Killing Of America is a hard-hitting shockumentary about the rise of violence in the home
of the brave. From the assassinations of John F. Kennedy, Martin Luther King and Robert Kennedy to the
violent protests against the Vietnam war. From the ritual murders of Charles Manson's family to the rise
of serial-killers like Ted Bundy, Son of Sam and John Wayne Gacy. From random sniper attacks on innocent
civilians to the mass suicide of the cult of Jim Jones.

The Killing Of America was compiled, written (the voice-over narration) and co-produced by
Leonard Schrader, brother of filmmaker Paul Schrader (screenwriter of Scorsese's Taxi Driver
and Raging Bull, and director of Hardcore, American Gigolo, Cat People and Auto Focus).

The book Cinema Sewer calls The Killing Of America 'the finest mondo-style documentary ever made
about violent death in America..'

Here's a small part from the review they did on The Killing Of America :
,..The material Leonard scraped from the underside of whatever blood-encrusted turd he had turned over,
was exclusive and truly unforgettable. From race riots, to police shootings, to interviews with notorious
serial-killers, to insane random acts of violence accidentally captured on film, The Killing Of America
delivered the disturbing goods wrapped in a powerful anti-gun message which was unmatched in
the years prior to 2002's Bowling For Columbine..'

And let's be honest..
there's one thing about America that us Europeans will never understand : American gun legislation !

Leanard Schrader went on to be nominated for an Academy Award for the screenplay of Kiss Of The Spider Woman.
He passed away in 2006 due to heart-failure. He was 62.

The killing Of America was released uncut on UK dvd in the early days of the format by Exploited Films,
a company that would later morph into famous boutique label Severin Films.

[ 30. November 2020, 16:41: Message edited by: Johnny Roarke is reckless ]

---
Posted by aTomiK (Member # 6575) on :

The Killing of America was released on VHS here back in the day but i´ve never seen the film.

I own another similiar documentary called Houston, Texas (1981) on VHS. I´ve yet to see it though.
Do you happen to know anything about that one, Johnny?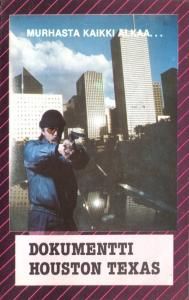 ---
Posted by Johnny Roarke is reckless (Member # 9826) on :

Interesting that you mention that Houston, Texas.

To be honest, i have never heard of it before.
I did take a quick look at some old video lists, and didn't find it.
It may have been released under some other title ,which happened a lot here, especially in the early 80's.
Thank god they stopped doing that later on.

At this point, i can't really tell for sure though.

I do remember yet another similar 'documentary' which was widely available in videostores back in the day :




This Is America (1977) which is also known under several other titles including Jabberwalk,
and Crazy Ridiculous American People (which i believe was the UK video title).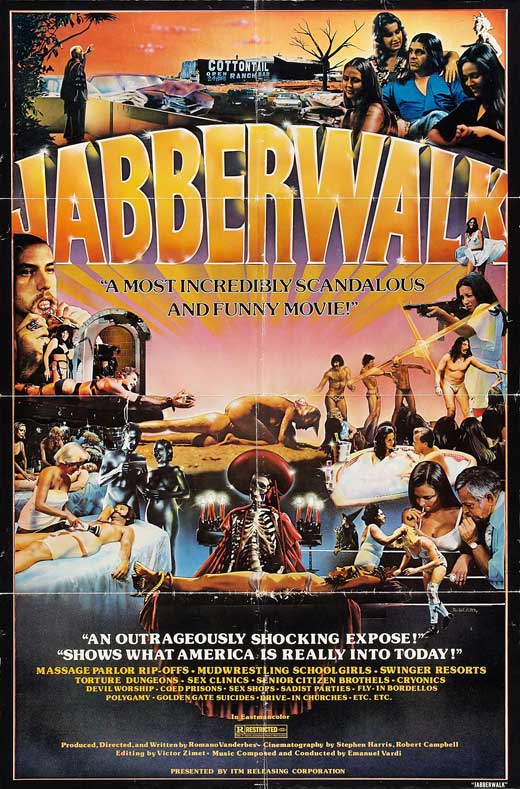 There were also two sequels to this one. One was made in 1980 and the third entry was titled
America Exposed (1991).

[ 09. October 2012, 08:10: Message edited by: Johnny Roarke is reckless ]

---
Posted by aTomiK (Member # 6575) on :

This Is America and This Is America II were released here but were cut about two minutes each.
Must be some strong stuff there
Don´t recall ever seeing these films.

---
Posted by Johnny Roarke is reckless (Member # 9826) on :

Check out this little featurette : www.youtube.com/watch?v=Dgd9XLw_50M

It's some sort of overview of the whole mondo-genre.
It is also included as a bonus on the Killing Of America dvd.

Pretty cool stuff, and lots of vintage artwork on display too.
---
Posted by aTomiK (Member # 6575) on :

Oh, just found out that America Exposed was shown in theaters here back in the early 90s.
It seems that it was never released on VHS though.

I own this another Romano Vanderbes (written by) film New York Nights (1984) on VHS.
Cool stuff featuring supersexy Corinne Wahl (Alphen) and early role from Willem Dafoe.

Finnish VHS cover art (nudity on the back cover so i won´t print that
)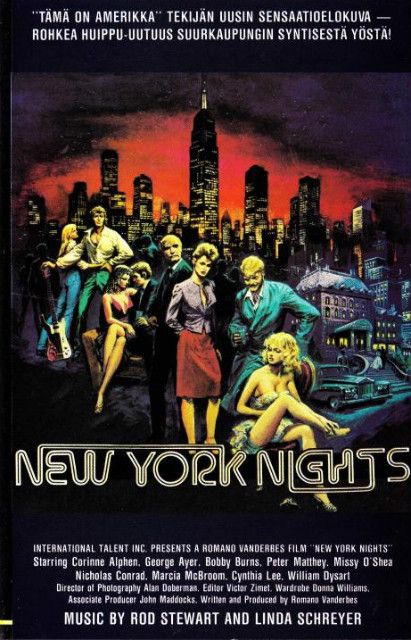 ---
Posted by Johnny Roarke is reckless (Member # 9826) on :

Very cool, aTomiK !

Corinne Alphen from Spring Break ? Directed by Romano Vanderbes ??
Willem Dafoe ??? Music by Rod Stewart ????!!

I love this movie already !
---


UBB.classic™ 6.7.0