This is topic Lost Angels in forum « 80's Movies at iRewind Talk.


To visit this topic, use this URL:
https://www.fast-rewind.com/ubb/ultimatebb.php/topic/2/10387.html

---
Posted by Valley (Member # 1322) on :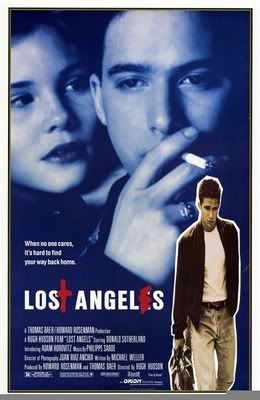 "Lost Angels" is spelled out in graffiti over the words "Los Angeles" as the film opens.. the title refers to rebellious young people from affluent LA families, but whose parents are too self-absorbed to care for them.

The wayward kids of "Lost Angels" wind up in a psychiatric hospital, a sort of private institution for rich kids who won't tow the line. The film mainly focuses on Tim Doolan.. whose mother tells him he's going to the institution for a brief checkup, but she actually has already committed him for treatment.




Tim is soon befriended by a psychiatrist played by Donald Sutherland.. a caring physician who, we soon learn, has his own share of problems. Turns out that he's so dedicated to his patients that he tends to neglect his own children.. an irony that than can't be escaped.




To be honest, the movie itself is quite fractured and upon watching it, many people might doubt that it even deserves a thread. ha.. including me, but since there wasn't hardly a mention of it.. here you go.

But let's dig deeper and see if this might interest you:

The main character and troublesome teen Tim Doolan is played by Adam Horovitz better known as Ad-Rock from The Beastie Boys. And he actually does a decent job especially the scenes with Donald Sutherland.

Also, making an appearance in this movie is Amy Locane (School Ties), Gary Riley (Summer School), Nina Siemaszko (License To Drive),
and Max Perlich (Can't Buy Me Love).

Even better .. making his feature film debut was Kevin Corrigan who you will recognize from numerous movies over the years.

But the best reason to sacrifice a couple of hours is the soundtrack.. no tunes by The Beastie Boys.. but how about this song by The Cure that is used quite well in the movie: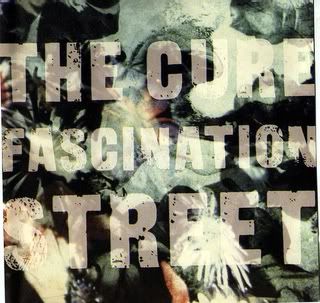 (click to play)

I also thought it was cool that the soundtrack included tunes by SoundGarden, Soul Asylum, Toni Childs, Bob Dylan, and Donovan Leitch!

Wait Ronnie.. stop your Netflix search.. that is a tune by Donovan Leitch's father by the same name.


To make up for it.. how about one more tune from the soundtrack that I enjoy to finish this thread: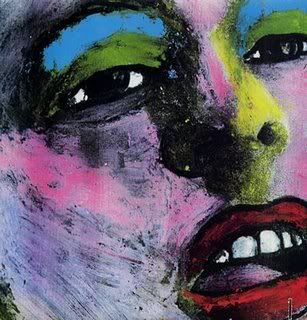 (click to play)

If the movie could've matched the soundtrack it would have been just awesome!

[ 05. September 2011, 11:34: Message edited by: Valley ]

---
Posted by Valley (Member # 1322) on :

Wow.. this is almost as sad as Muffy's 'Clara's Heart' Crickets & Lightening Bugs thread!


Did anyone at least listen to the tunes?

---
Posted by Crash (Member # 7484) on :

I'll help.
I saw "Lost Angels" once many years ago and was sorely disappointed because of the talent involved including Hugh Hudson, the director of "Chariots of Fire" and "Greystoke"; Donald Sutherland; Adam Horovitz; etc. It's strictly dullsville and of no real interest. Orion knew that they had a dud on their hands and just gave it a tiny, token release. A short time later, it made the pay-cable rounds, and then just dropped off the face of the earth into obscurity--with no DVD release in sight. I have met few who have seen it--and no one who has liked it.

---
Posted by the young warrior (Member # 9554) on :

it was released here in the u.k under the title - the road home,probably slipped out quietly straight on to vhs over here because it's not a title i've come across before which considering the cast and crew involved comes as quite a surprise!

lost angels trailer http://youtu.be/dP4EcwJr3aY .

[ 08. September 2011, 02:39: Message edited by: the young warrior ]

---
Posted by Crash (Member # 7484) on :

Trust me. It's a real dud, YW. So much talent, so little return.

---
Posted by Valley (Member # 1322) on :

Yeah .. I definitely can't recommend it. Maybe if you are a huge fan of the Beastie Boys to say you saw it.. otherwise watcher beware. I kept waiting for it come together at some point and it continued down a very uneven path throughout.

But the tunes were decent, especially the tune by The Cure.

---


UBB.classic™ 6.7.0