This is topic Long Gone 1987 in forum Ŧ 80's Movies at iRewind Talk.


To visit this topic, use this URL:
https://www.fast-rewind.com/ubb/ultimatebb.php/topic/2/10298.html

---
Posted by aTomiK (Member # 6575) on :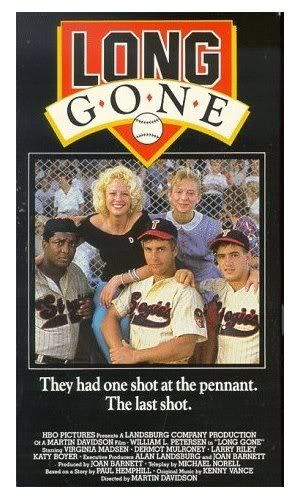 "Story of the Tampico Stogies, a low minor-league baseball team and its star player and manager, Stud' Cantrell,
as they battle for the league championship amidst the corruption and racism of the American south."
(IMDb)

Just watched Long Gone and it is a fantastic sports comedy directed by Martin Davidson (Hero at Large, Eddie and the Cruisers)
The cast was great: William Petersen, Virginia Madsen, Dermot Mulroney, Larry Riley and Katy Boyer.
Especially Petersen is on fire, itīs a shame that he didnīt do more comedy.
Madsen is of course gorgeous as Dixie Lee Boxx, Miss Strawberry Blossom ī57.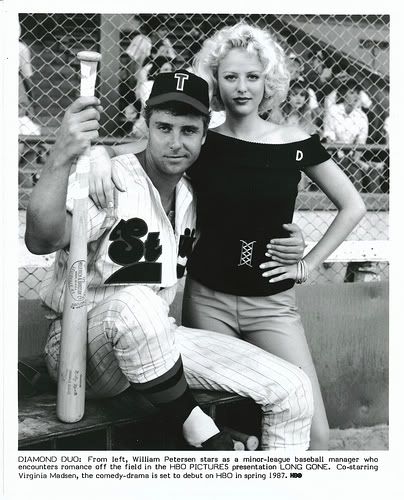 The director must have liked Madsen and Petersen too because he did cast them again in his later projects.

I think that it was also great idea to cast Henry Gibson and Teller as father and son.
Some nasty sports moguls


This was the best feelgood movie iīve seen in a long time.
Check it out if you have a chance!

Hereīs the Finnish VHS cover art: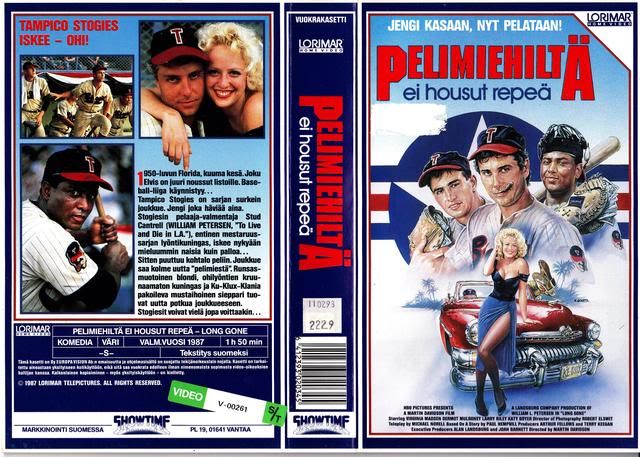 [ 26. February 2012, 23:16: Message edited by: aTomiK ]

---
Posted by Anthony33 (Member # 9820) on :

Is it on Region 1 DVD? Haven't watched it in years, but love it.

---
Posted by Valley (Member # 1322) on :

aTomiK.. I said this the other day.. but it is worth repeating..

"Long Gone" is a great movie with a stellar cast! I think it might have been an HBO original and never made it to theaters. It is better than some of the well known baseball flicks in my opinion.

Glad you think the same after watching it!

---
Posted by Anthony33 (Member # 9820) on :

Yes, I remember it was an HBO original movie. Oh yeah and I found out that pic is the DVD cover, but I guess it's harder to find now. I'll have to save up for a copy or find a cheaper one on Ebay or Ioffer at some point, maybe an Amazon seller.

---


UBB.classic™ 6.7.0