This is topic The Last hunter (1980) in forum « 80's Movies at iRewind Talk.


To visit this topic, use this URL:
https://www.fast-rewind.com/ubb/ultimatebb.php/topic/2/10297.html

---
Posted by aTomiK (Member # 6575) on :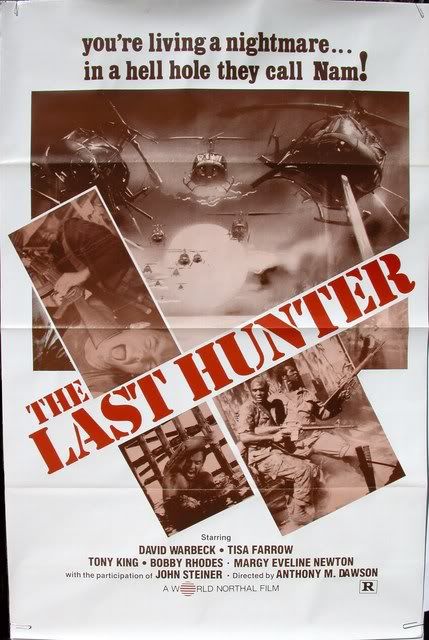 "Following the suicide of his best friend, Captain Harry Morris (David Warbeck) accepts a final deadly mission
to go behind enemy lines to destroy a radio tower that is broadcasting anti-war propaganda to American troops."
(Wikipedia)

After two drama movies it was time to go back to the jungle

The Last Hunter was a surprisingly good Italian Vietnam flick directed by Antonio Margheriti.
Mix The Apocalypse Now with The Deer Hunter and you get The Last Hunter.
It was even originally going to be an un-official sequel to The Deer Hunter
but the title had to be changed due to rights issues.
The movie stars David Warbeck, Tisa Farrow, Tony King, Bobby Rhodes and John Steiner.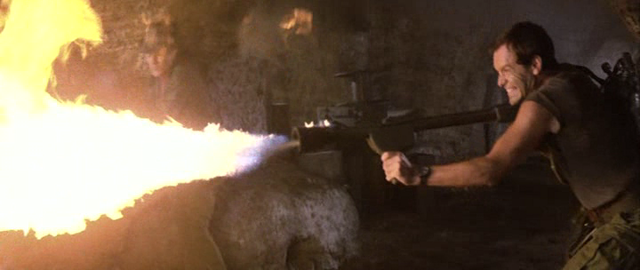 Lots of gruesome death scenes and great action.
It´s set in ´73 and the US troops are losing their minds in camps (some crazy scenes)
while the propaganda radio says "throw down your M16s and go home to the girl who loves you".

Here´s more from Wikipedia:

"The Last Hunter was filmed in the Philippines in many of the same locations as Apocalypse Now.
The film was an extremely hard shoot due to heat, wildlife, and accidents on the set."

All this shows that these guys did real hard work to finish this fantastic film.
Great characters, cool soundtrack and awesome early 80s feeling.

Check it out!

The Last Hunter trailer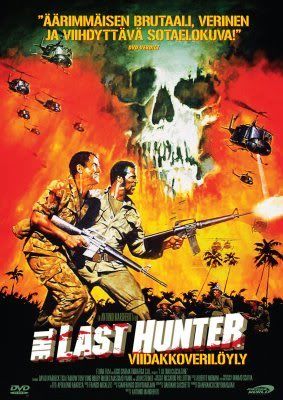 [ 22. February 2012, 10:16: Message edited by: aTomiK ]

---
Posted by JAY LEE (Member # 6345) on :

Looks cool, I will check this out!

---
Posted by Johnny Roarke is reckless (Member # 9826) on :

That poster is awesome !

Antonio Margheriti always could pull off impressive things on a small budget.
His 80's action / adventure flicks were omni-present in videostores throughout the decade,
but almost all of them have yet to be given a
proper dvd-release.

---
Posted by aTomiK (Member # 6575) on :

You are absolutely right.

I remember another cool Margheriti Vietnam war movie called Tornado (1983)
which i saw back in the 80s.

No dvd release and the old Finnish VHS tape is just too rare.


---
Posted by Lovers with Cassie (Member # 7794) on :

I will be buying these if I find them. Thank you for the commendations, aTomiK.

---
Posted by aTomiK (Member # 6575) on :

Here´s more great Last Hunter poster art: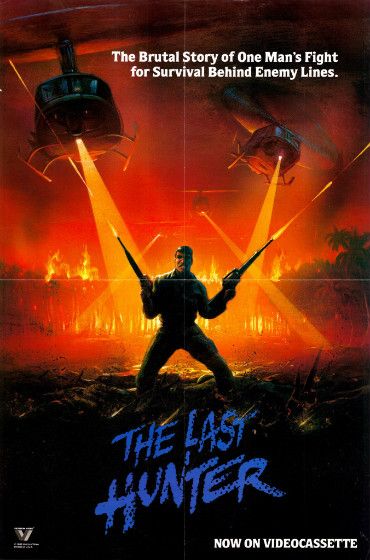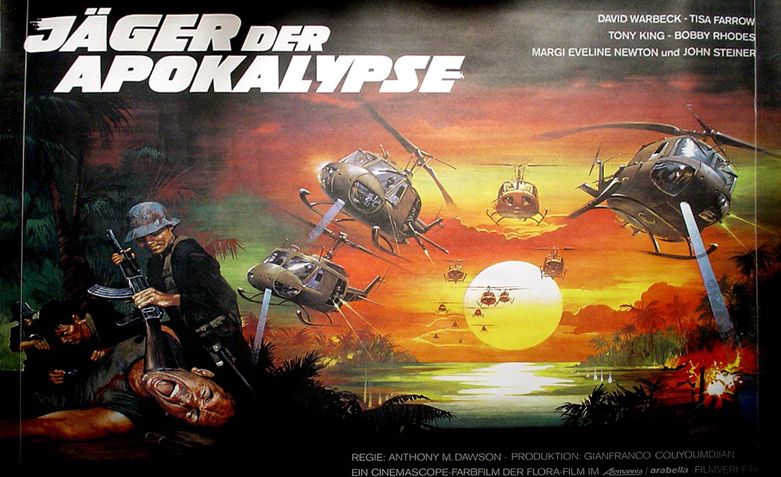 ---


UBB.classic™ 6.7.0