This is topic Forgotten 80's Movies in forum « 80's Movies at iRewind Talk.


To visit this topic, use this URL:
https://www.fast-rewind.com/ubb/ultimatebb.php/topic/2/9560.html

---
Posted by bamersy (Member # 8808) on :

Ok, I took my lumps for posting non-teen movies on the forgotten thread. Here's a place to put 'em!

The Night the Lights Went Out in Georgia
Thief of Hearts
Timerider: The Adventure of Lyle Swann

Liar's Moon-(anyone see the sad alternate ending?)

Looker-(I thought this movie was so cool at the time!)

---
Posted by Valley (Member # 1322) on :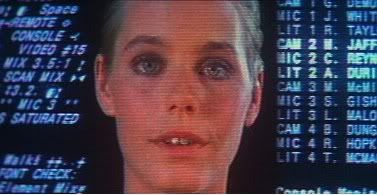 bamersy.. "Looker" is an incredible suggestion. Of course, the first time I watch it I was just a kid and I was like.. She's so beautiful.. wow.. she can really bounce off a roof of a car in wicked fashion!

The premise of "Looker" is outstanding and actually applies quite well in the superficial world we live in today. With the develop of HD technologies.. the challenge to look good or even perfect is harder than ever before. Not that actors need to look perfect.. just a perception that is out there.

I really liked the mystery aspect of "Looker". Albert Finney and Susan Dey were both excellent in it. Enjoyed the 'lost time' flash forwards which would really freak you out in real life.

If you've never seen it.. I highly recommend it.

[ 17. April 2010, 17:47: Message edited by: Valley ]

---
Posted by Pyromantic (Member # 7658) on :

alot

---
Posted by bamersy (Member # 8808) on :

The Idolmaker
The Stuff
Dèmoni (Demons)They will make cemeteries their cathedrals and the cities will be your tombs.
Killer Klowns From Outer Space
Babycakes
The Hidden

---
Posted by Faust1979 (Member # 8548) on :

all's fair
Old Enough
the garbage pail kids: the movie
the boy who could fly
permanent record

---
Posted by bamersy (Member # 8808) on :

Throw Mama From the Train!! (The night was sultry)
Saturday the 14th
Summer Lovers
Dead Men Don't Wear Plaid

[ 19. April 2010, 06:30: Message edited by: Bamersy ]

---
Posted by logan5 (Member # 1467) on :

"You're just a no-talent little ****!"

"I remembered something Marlowe said to me once: dead men don't wear plaid. I didn't know what he meant then... and I still don't now."

Paraphrasing from memory, but I loved those lines!

---
Posted by Bamersy (Member # 8808) on :

Motel Hell!

---


UBB.classic™ 6.7.0