This is topic Born American (1985) in forum Ŧ 80's Movies at iRewind Talk.


To visit this topic, use this URL:
https://www.fast-rewind.com/ubb/ultimatebb.php/topic/2/9391.html

---
Posted by aTomiK (Member # 6575) on :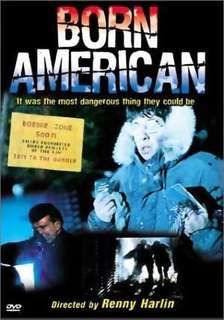 Born American is a decent action thriller directed by Renny Harlin.
Shot on location in Finland and starring Mike Norris, Steve Durham and David Coburn.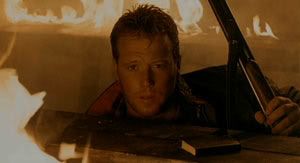 The producers Harlin and Selin first asked Chuck Norris to star,
but he was busy and suggested his son for the leading role.

These finnish guys wanted to make action movie the american way and somehow they succeeded.
This was the most expensive movie in Finland at the time (16,7 million Marks).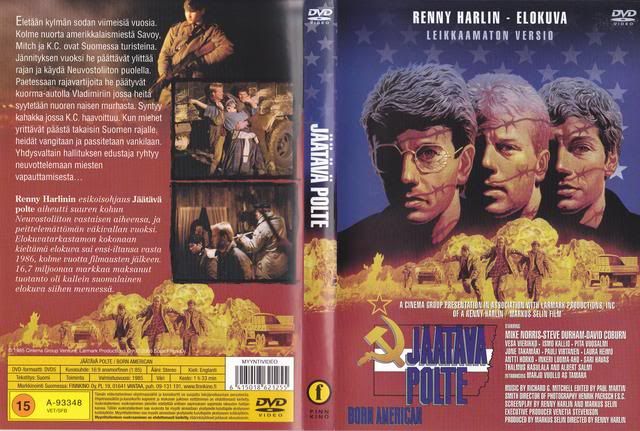 [ 27. February 2012, 10:05: Message edited by: aTomiK ]

---
Posted by the young warrior (Member # 9554) on :

just purchased a vhs copy of this of this of ebay for Ģ2 uk pounds,not seen it for a good few years,much prefer the finnish dvd art to the us cover,though it's not bad,over here the film is known as artic heat. http://www.youtube.com/watch?v=l0WIk2oBaTg . die you russian murderer! lol

---
Posted by aTomiK (Member # 6575) on :

Born American 30 yrs.! There was an article on paper here the other day.

Born American was the last film here in Finland which was censored based on foreign affairs.
Glasnost was already happening in Soviet Union but the finnish censors didnīt want to take a risk. The Film was also too violent for them.
Soviet press indeed said that this was an evil film. They didnīt like the fact that when the boys run away, they face a rising sun.

The film was made in ī85. Finally they cut 3,5 minutes and it was released here december ī86.

There were rumors that it was funded by CIA. Producer Markus Selin says now that he would have loved to get some money from them

The film was mostly funded by a mormonic group called Cinema Group Venture. Southern Comfort was another film they funded.
The film did poorly in Finland mostly because it was on the shelf so long. Selin lost his video distribution company but runs now a highly successful movie company Solar Films.
Born American was launched in America with 1 071 copies and Selin thinks that itīs still a record for scandinavian films.

Director Renny Harlin working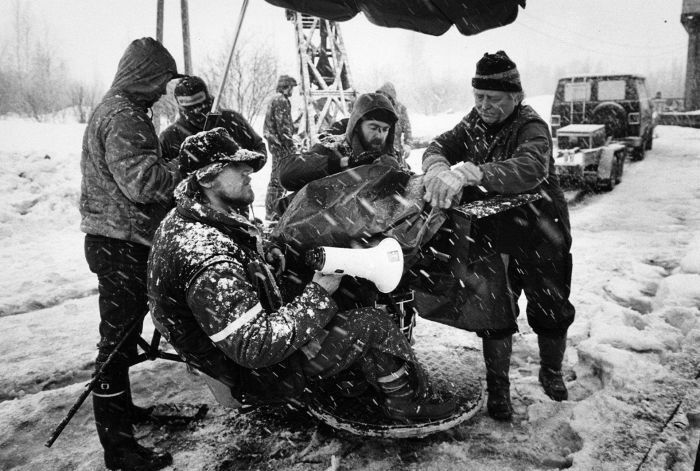 Producer Markus Selin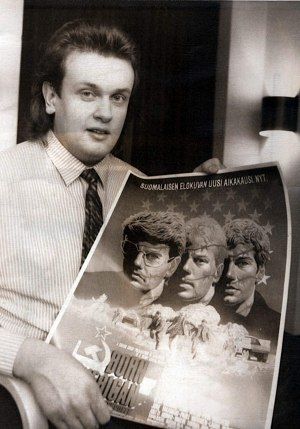 The happy youngsters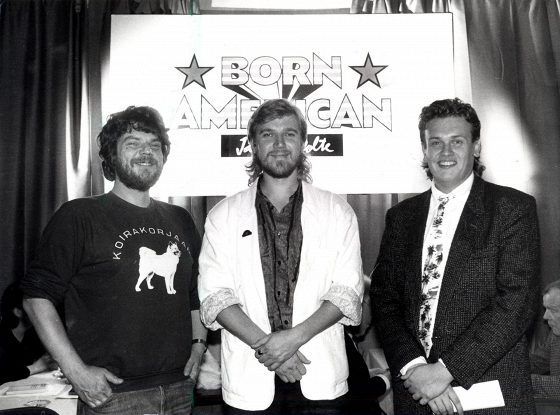 ---
Posted by the young warrior (Member # 9554) on :





Awesome post atomik,I've always enjoyed - born American or - artic heat as its known as here in the uk,i can see why it originally ran into so many problems as it didn't exactly portray your neighbours the russkie's in a very positive light (a bit like - midnight express during the 70s and the controversy surrounding that movie in how it depicted the Turks and the brutality of there prison system),the torture scenes in it (born American) are actually pretty grim,though that aside it's just 90 minutes or so of good old brainless fun,I really like it myself and can't for the life of me understand the amount of hate aimed towards it!






Apart from yourself and i and i'm not 100% sure about this but I don't think I've ever actually heard anyone else mention this movie on the rewind,talking of the censorship issues as far as I know all copies are still slightly cut with the Finnish edition being the most complete,from what I've read one of the cut scenes is the slaughter of the reindeer at the beginning which is slightly edited.






Actually when I watched my UK vhs of it once when the girl is being chased across the fields at the beginning I noticed what felt like a jump cut and thought to myself either that's really bad editing or something's been snipped from the print.


To think the following few years Harlin was directing - prison,Elm street 4,die hard 2,cliffhanger etc his career seriously took off and then came cutthroat island which I've never seen but by all accounts is a bit of a stinker and one of the biggest flops of all time!

---
Posted by aTomiK (Member # 6575) on :

Donīt forget Ford Fairlane, i looooove that movie!
I havenīt seen Cutthroat Island either but many people say itīs not that bad.
The film just had so much bad luck starting with Michael Douglas pulling out because he thought that Geena Davis wouldīve had more screentime than him.

About Born American, you are right that the reindeer scene is slightly cut and another cut scene is a close up of a corpse.

---
Posted by Pittsburghgirl (Member # 7514) on :

I do not remember ever hearing of this movie. It sounds great.

---


UBB.classic™ 6.7.0