This is topic Hearts of Fire - 1987 in forum « 80's Movies at iRewind Talk.


To visit this topic, use this URL:
https://www.fast-rewind.com/ubb/ultimatebb.php/topic/2/8949.html

---
Posted by aTomiK (Member # 6575) on :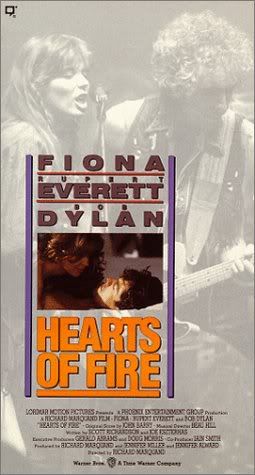 Just bought Hearts of Fire.
Directed by Richard Marquand (Return of the Jedi, Jagged Edge)
and screenplay by one of my favorites, the sleazemaster Joe Eszterhas (Basic Instinct, Showgirls etc.)

Starring Fiona, Bob Dylan, Rupert Everett and Tim Cappello! (Hi TNUC
)

I have four Fiona cd´s and i like them all
so it´s gonna be interesting to see how she acts here.

Anyone seen this one?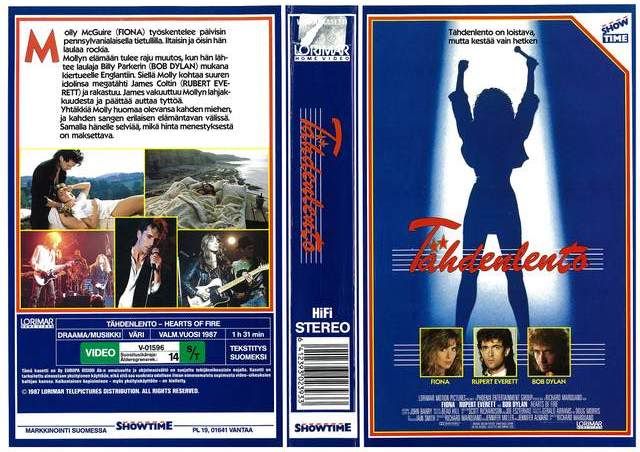 [ 27. February 2012, 10:22: Message edited by: aTomiK ]

---
Posted by jdocster (Member # 5752) on :

Never... Is it any good?

---
Posted by 80'sRocked (Member # 6979) on :

I never saw this either.

---
Posted by logan5 (Member # 1467) on :


quote:

---

Never... Is it any good?

---
Not good. I remember seeing it in the 80's, and my recollection was it sucked.

---
Posted by aTomiK (Member # 6575) on :

Finally watched this and it wasn´t that bad at all.
It´s a story about three musicians:
ex-star (Dylan), star (Everett) and a future star (Fiona).

Fiona is great. She´s so natural and pretty.

I also found the very rare soundtrack cd.
(amazon 100 $, i paid 3 $
)

Especially the Fiona tracks are awesome.
Fiona-Hearts Of Fire http://www.youtube.com/watch?v=V8_saGeAUy0&feature=related
Fiona-The Nights We Spent On Earth http://www.youtube.com/watch?v=5FpD5ZyGg00&feature=related


---


UBB.classic™ 6.7.0