This is topic Sherilyn Fenn? in forum « 80's Movies at iRewind Talk.


To visit this topic, use this URL:
https://www.fast-rewind.com/ubb/ultimatebb.php/topic/2/7185.html

---
Posted by cindymancini (Member # 679) on :

Ever since I saw Just One of The Guys, I always enjoyed Sherilyn Fenn. I love the part where she's trying to hit on Terry and she says "Bitchin'." Her outfit was pretty awesome too.

I watched The Wraith last night. My boyfriend bought the DVD. I had never seen it and didn't remember it at all. It was okay. I thought she looked gorgeous in it. Her hair, makeup and clothes were so great! I was just wondering what are some other good movies that she was in? Anyone have any suggestions?

---
Posted by Brandon777 (Member # 4014) on :

She is hot. I haven't seen any pics of her lately, but I've always thought she was beautiful.
I believe she played as Liz Taylor in the Liz Taylor story.

---
Posted by eightieschick (Member # 4385) on :

She had a small role on The Gilmore Girls this past season- I don't know if they are bringing her back for the final season though.

---
Posted by Jessie the Sunflower Goddess (Member # 1877) on :

I haven't seen her in anything forever!!! I think that she has taken some time off to be with her son who is like almost 14 now. She is a very beautiful woman and a talented actress. I loved her in Boxing Helena and Two Moon Junction!

---
Posted by Stitch G (Member # 2895) on :

Here character Audrey Horne was my favorite character in Twin Peaks.

---
Posted by wetnwild248 (Member # 4493) on :

All her 80's flix
1988 Crime Zone, 1988 Divided We Stand, 1988 Two Moon Junction, 1987 The Wraith, 1987 Zombie High, 1986 Thrashin', 1985 Cheers: The Groom Wore Clearasil (Episode 073), 1985 Just One of the Guys, 1985 Out of Control, 1984 The Wild Life, 1984 Silence of the Heart, 1981 Ups & Downs

---
Posted by flashback80's (Member # 3735) on :

I saw the Cheers episode not long ago with her in it. Three Of Hearts was a good movie. Anyone see her guest apearance on 21 Jump Street.

---
Posted by the young warrior (Member # 9554) on :




i've always thought sherilyn fenn was beautiful,i also liked the movie three of hearts (1993) which she starred in,i think it's a pretty underatted comedy romance.

---
Posted by aTomiK (Member # 6575) on :

Love Sherilyn. I remember seeing her in The Wraith back in the 80s and it was love at first sight

I own 19 Sherilyn Fenn films (1984-1993) plus Twin Peaks dvd box and 21 Jump Street season 1 set (Fenn stars in episode Blindsided).

Fenntastic!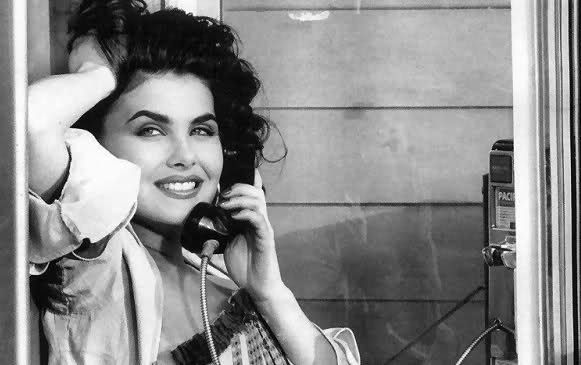 ---
Posted by TerdNthePoolGGB (Member # 9818) on :

one way to find out if a movie stinx. william baldwin is in it.

---


UBB.classic™ 6.7.0