This is topic Drive in forum « 21C Movies at iRewind Talk.


To visit this topic, use this URL:
https://www.fast-rewind.com/ubb/ultimatebb.php/topic/14/373.html

---
Posted by Valley (Member # 1322) on :




"Drive" has a brilliant heart pounding opening sequence that just worked beautifully. Also, the neon pink lettering flashing on screen gave me a total Rockstar "Grand Theft Auto: Vice City" vibe from that amazing video game chalked full of 80's tunes and carjackings from years past.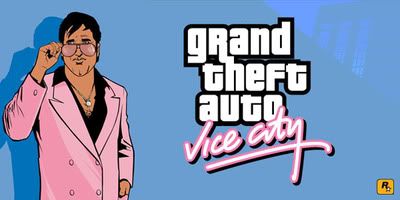 However, in "Drive" .. the car in the opening is a late-model silver Chevy Impala supposedly a popular, but functional ride you might rent at the airport on a business trip. The Driver is Ryan Gosling — his character has no known proper name, and is variously referred to during the film as "the driver," "the kid" and "him" — and to watch him steer through Los Angeles at night is to watch poetry in motion. The Driver is behind the wheel of a getaway car after an uninteresting, irrelevant and almost botched robbery, the driver glides past obstacles and shakes off pursuers, slowing down as often as he accelerates and maintaining a steady pulse rate even as the soundtrack winds up the tension to heart attack levels.

So the opening scenes were the set-up and I was drawn in.. but I've got to admit from there "Drive" turned into a completely different movie than I expected. The cast was quite diverse and interesting with Carey Mulligan, Ron Pearlman, Albert Brooks, Bryan Cranston, Christina Hendricks, and Oscar Isaac.

The pace continued to shift between slow to heart pounding all set to an amazing elecro/synth pop soundtrack that in retrospect actually gave the movie even more of an 80's feel and style. Even the driver's clothing and most of the cars kept the 80's feel.. however, the movie was definitely not intended to be in the 80's due to the technology that is shown throughout.

Interested to see what others thought about it?

[ 19. February 2012, 06:59: Message edited by: Valley ]

---
Posted by Crash (Member # 7484) on :

I really love "Drive," though I know that a large number of my movie-buff friends don't like it at all. If you come into it with the thought that it is going to be a fun 80s-like action picture, you will be disappointed. It's an art film that has some 80s elements, but owes a greater debt to Walter Hill's "The Driver" (1978). It's slow, atmospheric, moody, and violent. Director Nicholas Winding Refn is a real talent. One of the best films of 2011.

---
Posted by Valley (Member # 1322) on :

Good points Crash .. I definitely don't want to mislead folks into thinking "Drive" is an 80's style film. It just has elements that you could associate with the 80's.

---
Posted by aTomiK (Member # 6575) on :

Watched Drive which was a great film. I loved the first part of the film the most.
The second part was very violent (maybe too violent?) but i guess that´s just Nicholas Winding Refn´s style.
Haven´t seen his other films but i do own Only God Forgives. Some people say that it´s even more violent...
Loved the soundtrack and the L.A. scenery. Beautiful cinematography.

---
Posted by Riptide (Member # 457) on :

This film was a stone cold masterpiece! The soundtrack too. This film also really changed how I view recent films of late. I can't say enough about it. Movies that just make you think and stump you as to what you will see next. Only god forgives was like that too. It really has that murk and on the edge of your seat feeling. Ryan Gosling really impressed me taking on these roles. After seeing these films I really started to lean away from Hollywood stuff and got more into Asian and foreign films. I just find there is more craftsmanship with them than these Hollywood blockbuster schlocks.

---
Posted by Nostalgic for the '80's (Member # 37454) on :

I agree that "Drive" is a superb masterpiece, and is definitely one of my all-time favorite 21st century films. Not only that, it's one of my top ten all-time favorite movies, and I've seen a huge # of films - from many different decades.

I liked the scenes of the main character (who is never named) driving around alone late at night, with neon lights all around.

The film definitely has a noir sensibility/vibe, and brings to mind several other films, including Walter Hill's "The Driver", the classic western "Shane", and Martin Scorsese's magnum opus "Taxi Driver". To a much lesser extent, portions of the film even remind me of the classic crime drama "Thief". However, though it has elements from all of these films, it's still completely original.

The soundtrack is also incredible - very techno-ish (and to some extent synth), but at the same time old-skool-ish to some extent. It's one of my all-time favorite film soundtracks.

"Drive" is not an '80's nostalgia film; it's not set in the '80's, for one thing......however, the somewhat synth soundtrack seems like it has an '80's sensibility - in that the music could have come out during that era.

[ 22. March 2017, 16:32: Message edited by: Nostalgic for the '80's ]

---
Posted by Crash (Member # 7484) on :

I find it fascinating that a film that flew under the radar when it was originally released, Walter Hill's The Driver, is one of the most influential films for directors of this generation. Refn's Drive is an homage, and I watched the brilliant trailer for what I expect to be another brilliant homage, Edgar Wright's Baby Driver. The Driver was a seminal modern noir.

---


UBB.classic™ 6.7.0