This is topic The Hunger Games in forum « 21C Movies at iRewind Talk.


To visit this topic, use this URL:
https://www.fast-rewind.com/ubb/ultimatebb.php/topic/14/367.html

---
Posted by Valley (Member # 1322) on :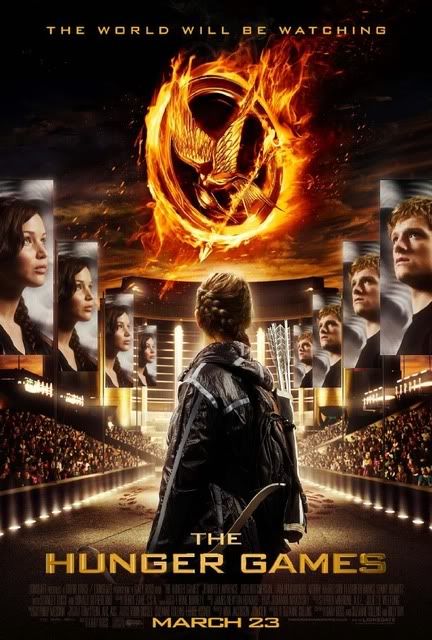 There is a lot of buzz (right Ronnie?) about "The Hunger Games".




Did anyone read the trilogy of novels that the movie is based on?

So if you're like me and don't know much about the books.. here's a quick set-up:

The Hunger Games takes place in an unidentified future time period after the destruction of North America, in a nation known as Panem. Panem consists of a wealthy Capitol and twelve surrounding, poorer districts. District 12, where the book begins, is located in the coal-rich region that was formerly Appalachia.

As punishment for a previous rebellion against the Capitol, every year, one boy and one girl between the ages of 12 and 18 from each district are selected by lottery and forced to participate in the Hunger Games, a televised event in which the participants, or "tributes," must fight to the death in a dangerous, outdoor arena, controlled by the Capitol, until only one remains. The story follows 16-year-old Katniss Everdeen, a girl from District 12, who volunteers for the 74th Games in place of her younger sister, Primrose. Also participating from District 12 is Peeta Mellark, a baker's son whom Katniss knows from school and who once gave her bread when her family was starving.




The movie will star Jennifer Lawrence and Josh Hutcherson .. who I must show my appreciation to since he is from my home state of Kentucky. Josh will also be in the upcoming remake of the 80's classic "Red Dawn" that will be released in November.

The supporting cast has a few names you will recognize.. Donald Sutherland, Woody Harrelson, Stanley Tucci, and Lenny Kravitz.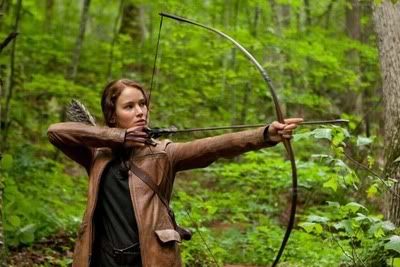 Ronnie had mentioned that Danny Elfman was originally attached for "The Hunger Games" score but had a scheduling conflict, however, it should be in good hands with "Wildcats" musical coordinator James Newton Howard now in command? ha.. maybe the cast with throw down a wicked rap track at the end similar to "Wildcats". Uh or NOT!

I recently watched the trailer for "The Hunger Games" and it looks fantastic. Check it out when you find time.

[ 20. January 2012, 14:11: Message edited by: Valley ]

---
Posted by Ronnie (Member # 465) on :

"May the odds be ever in your favor"

Cannot wait for this movie.. I really hope it's good.

I love Jennifer Lawrence and think she'll be great as Kat.. wasn't thrilled about the choice for Peeta, (Josh) at first, but we'll see how it goes.

Another member of the supporting cast.. Elizabeth Banks, (Zach and Miri Make A Porno/Slither) who's freaky character I am excited to see in the movie!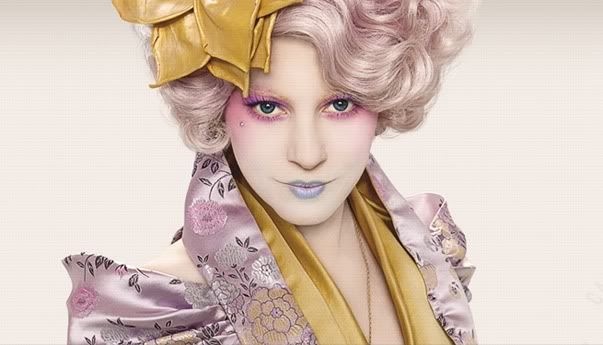 Hunger Games trailer

[ 21. January 2012, 16:38: Message edited by: Ronnie ]

---
Posted by Veronica Sawyer (Member # 2221) on :

I have read the trilogy of books and LOVED them...Truly terrifying stories and also makes you wonder where our reality TV obsessed culture is heading to.

I am really, really hoping the movies do the books justice.

---
Posted by Ronnie (Member # 465) on :

A new trailer for "The Hunger Games" will air during the superbowl.
Yahoo! movies has posted it!

http://movies.yahoo.com/blogs/movie-talk/hunger-games-reveals-trailer-premiere-giveaway-174213303.html

---
Posted by Kash (Member # 297) on :

Friends, whilst this movie looks good and Valley's write up has worked to renew my interest in it, I think I still preferred it when it was called 'BATTLE ROYALE'
---


UBB.classic™ 6.7.0