This is topic Your 80's heart throb..... in forum « 80s Culture at iRewind Talk.


To visit this topic, use this URL:
https://www.fast-rewind.com/ubb/ultimatebb.php/topic/11/713.html

---
Posted by johnny76 (Member # 8174) on :

Ok so we know we all love 80's movies and T.V. shows. But who was the one person that either kept makin ya rewind the movie or made ya keep thinkin about that nights episode as you tried to sleep due to the ever famous 80's crush ???

Mine was and is Christina Applegate from "Married with Children".

My wife to this day gives me the evil eye when her name is brought up cause I once made a comment about the "Bundy Bounce" !

She would be unhappy to say the least if she saw me typing this !!!
---
Posted by journey (Member # 7316) on :

Virginia Madsen.

---
Posted by mamamiasweetpeaches (Member # 1715) on :

There were a few.

Matt Dillon for atcors and DURAN DURAN for pop stars

---
Posted by JAY LEE (Member # 6345) on :

Phoebe Cates.... hotter than a thousand suns!!!!
The poolside scene in Fast Times, still gets me hot and bothered


Betsy Russell... That was one fine woman!!! Topless horseriding... yes please!

Judy Aronson... I had a mad kiddie crush on this girl, courtesy of American ninja and Weird Science! Needless to say that when I saw Friday the 13th 4, and she disrobed, I was very pleased


Darcy DeMoss... she was hot in Friday the 13th 6, and Can't Buy Me Love. Don't remember seeing her in much else!

Jami Gertz.... she was hot then, and she's hot now!

Oh so many......
---
Posted by Earl Keese (Member # 7986) on :

For me it was easily Catherine Mary Stewart!

The Last Starfighter, Mischief, Night of the Comet...there was one reason only that I loved (and still do) three movies that otherwise had absolutely nothing in common.
---
Posted by aTomiK (Member # 6575) on :

I would say Olivia d'Abo.
I watched Conan the Destroyer so many times,
i knew all the lines.



Olivia on the right


My other crushes came mainly from the pop world
(Sabrina, Samantha Fox etc. etc.)

Nowadays i love Žem all
---
Posted by hewzy (Member # 6043) on :

Nice call there aTomik!!!

I can't choose between her, Pheobe Cates and Kim Catrall oh and Tiffany
.

---
Posted by J2ME (Member # 5728) on :

Kim Cattrall, Demi Moore, Elizabeth Shue, Catherine Mary Stewart.

---
Posted by Chris the CandyFanMan (Member # 3197) on :

At no older than 7 by decade's end, you can't really say I had a crush per se; that said, I always did find Andrea Elson rather attractive back in the day.

---
Posted by KDawg33 (Member # 6143) on :

Elizabeth Shue!!!!...Saw Adventures In Babysitting 2x at the theatre soley for Elizabeth!!!...Has a HALARIOUS cameo in Hamlet 2 as well!

---
Posted by corinne (Member # 8283) on :

mine was patrick swayze i loved him in dirty dancing he was so cute has johnny cattle

---
Posted by buffalo-girl (Member # 7498) on :

patrick swayze for me also as far as a band it would have to be duran duran

---
Posted by Princess Pooh (Member # 5798) on :

Had a huge crush on James Spader. Don't tell my other half, but still do ;-)

---
Posted by johnny76 (Member # 8174) on :


quote:

---

Originally posted by Princess Pooh:
Had a huge crush on James Spader. Don't tell my other half, but still do ;-)

---
This is the internet, of course your secrets safe !
---
Posted by skatexedge (Member # 5712) on :

Brooke Shields
Phoebe Cates
Kelly Preston
Sherilyn Fenn
Dale Bozzio
Sade
Sheila E
Vanity
Traci Lords
All of The Go-Go's!

---
Posted by bandit (Member # 6296) on :

Elisabeth Shue
---
Posted by 80sfan80s (Member # 8486) on :

Jill Schoelen
Elisabeth Shue
Kelly Preston
Catherine Mary Stewart
Betsy Russell
+I don't even know where to begin...so many!

---
Posted by Helen_S (Member # 5804) on :

Dirk Benedict


And Chachi
---
Posted by Ronnie (Member # 465) on :

Besides the obvious 80's hunks..

Brad Powell from Teen Witch!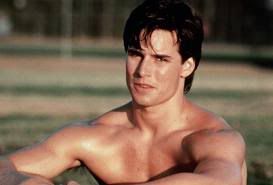 I can just hear the music now, "There'll be candlelight, and the music plays..as we sip champagne through the niiiight."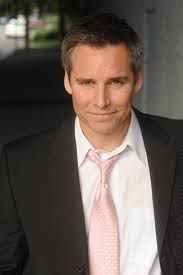 ...yep, still a stud.
---
Posted by Dexter Motley Morgan (Member # 3598) on :

Susanna Hoffs!

---
Posted by pettyfan (Member # 2260) on :

Ryan Lambert!!
---
Posted by cinnamon girl (Member # 9865) on :

Simon le Bon

i'm sure there were other guys but i mean c'mon, if they can't roll off the top of my head, then psssh...

---
Posted by Bamersy (Member # 8808) on :

Huge crush on Matt Dillon-especially the Little Darlings look-though Liar's Moon was an all time fave. Had to special order the VHS from Sears-$30 at the time-whew! It had the alternate/sad ending which I had heard about but never seen until then.....

Bit of a crush on Ralph Macchio from Eight is Enough, pre-Karate Kid he seemed more attainable than Matt. I even entered a "date with" contest through one of the teen magazines. Alas it wasn't meant to be
---
Posted by Ronnie (Member # 465) on :

Kevin Bacon in Footloose


Michael Pare in Eddie & The Cruisers/Streets Of Fire

Just watched Footloose again last night, and now I must watch Streets Of Fire!

---
Posted by Chris the CandyFanMan (Member # 3197) on :

Would Miss Elizabeth Hulette count as well? Suffice to say she was likely the first crush of at the very least 5% of the males of Generation Y--and by most accounts was just as beautiful inside where it counts even more as well.

---
Posted by Fostersman (Member # 37345) on :

I agree with most of the names put forward like Catherine Mary Stuart, Phoebe Cates and Elizabeth Shue. But theres two names I must put forward from the film Somekind Of Wonderful,they are Mary Stuart Masterson and the very lovely Lea Thompson

---
Posted by LISA LISA (Member # 1780) on :

My crush....there were 2......and I got to meet one of them this past year.

#1- Reb Brown- Captain America (I met him, got my picture with him, he was so nice, and he's still cute).

#2- Sam Jones- Flash Gordon (I love that movie- and I rewind it all the time just to see him in those black leather shorts)- and my friend met him and got me his autograph and a video of him talking to...it's really cool. I absolutely hate the movie TED- the only good thing about it, was the Flash Gordon stuff.

---
Posted by Nostalgic for the '80's (Member # 37454) on :

I thought the model/singer "Samantha Fox" was gorgeous back in the late '80's - and still do


I also liked the actress Sybil Danning back in the '80's; IIRC, she was in her 30's at that time but was still extremely hot - and I've always been into older women, even when I was a kid


[ 11. October 2016, 18:17: Message edited by: Nostalgic for the '80's ]

---
Posted by Jessie the Sunflower Goddess (Member # 1877) on :

Jake Ryan!!!!!

---
Posted by Pittsburghgirl (Member # 7514) on :

Nostalgic, I remember Sybill Danning from L.A. Bounty and Amazon Women on the Moon. She was very beautiful and tall.
Jessie, how did I know you would say Jake Ryan?! 😊

---
Posted by gordongecko (Member # 4685) on :

I think my first one was Elisabeth Shue. Karate Kid and Adventures in Babysitting!

---
Posted by the young warrior (Member # 9554) on :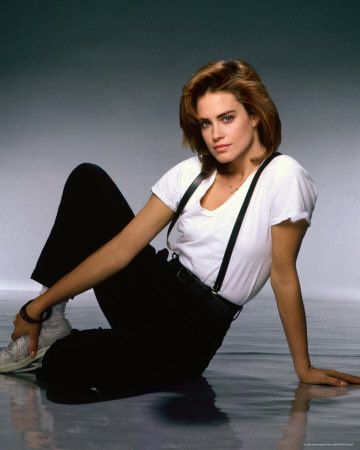 Catherine Mary Stewart

Trying hard to think who was my main movie crush but from different names thrown up but definitely Heather Thomas and Catherine Mary Stewart,also I really liked Jennifer Connelly as well especially from the time of Career Opportunities,Hot Spot etc.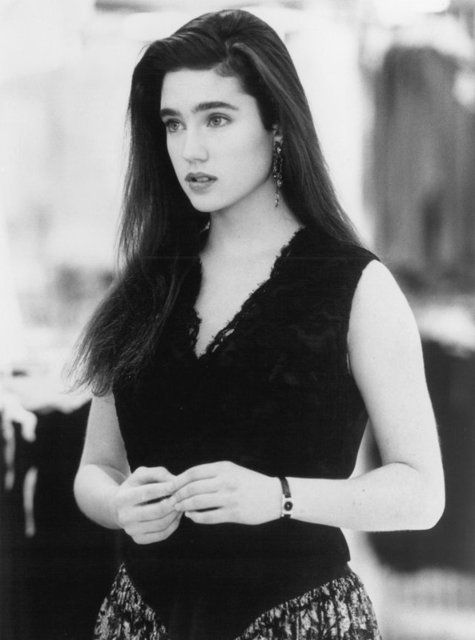 Jennifer Connelly

Plus Diane Franklin,Lori Loughlin,Ione Skye the list could go on and on...




Diane Franklin

---
Posted by Pyro (Member # 7658) on :

Yeah, I got a bunch on my list too.

Here's a few that I had posters/magazine pictures of on my bedroom walls growing up...

Sheena Easton




Demi Moore




Lita Ford




Betsy Russell




Paula Abdul



[ 18. February 2017, 17:52: Message edited by: Pyro ]

---
Posted by TerdNthePoolGGB (Member # 9818) on :

[QUOTE]Originally posted by aTomiK:
[QB] I would say Olivia d'Abo.
I watched Conan the Destroyer so many times,
i knew all the lines.

She was special for sure aTomiK.

I guess nobody remembers Daisy Duke.
Also
Linda Fiorentino
Rachel Ward
Mia Sara
Markie Post
Alyssa Milano
Jo from Facts of Life

---


UBB.classic™ 6.7.0