aTomiK
.... has green eyes as well....
Member # 6575





7 Updates!

Member Rated:


posted




---
Just watched this 3 episode Two-Fisted Tales tv-pilot (1991).

Episode 1: Showdown

Directed by Richard Donner.
Starring Neil Giuntoli and David Morse.

This was a nice western story, maybe a bit too short.

Episode 2: King of the Road

Directed by Tom Holland
Starring Brad Pitt, Raymond J. Barry and Michelle Bronson.

Very good racing story. I love Pitt in this one.

Episode 3: Yellow

Directed by Robert Zemeckis
Starring Kirk Douglas, Eric Douglas, Dan Aykroyd and Lance Henriksen.

Pretty good WWI story.

William Sadler played the host.

This was a very much like the Tales from the Crypt show with less horror
(but there´s lots of blood and bad language)
In fact they later used these as Tales from the Crypt episodes.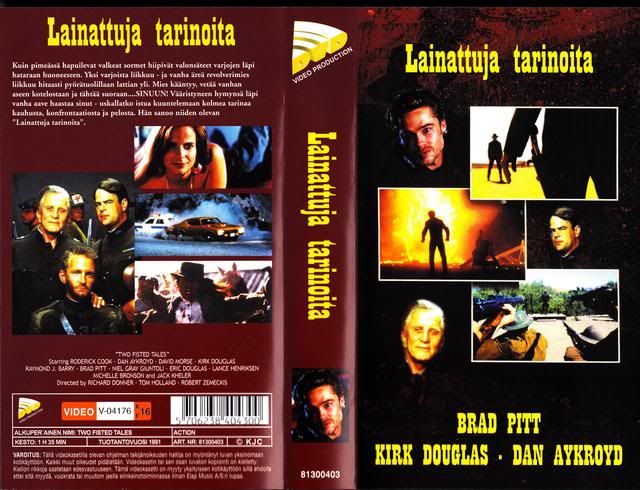 [ 29. February 2012, 13:23: Message edited by: aTomiK ]
---
Posts: 6919 | From: Finland | Registered: Feb 2008 | Site Updates: 7 | IP: Logged |