aTomiK
.... has green eyes as well....
Member # 6575





7 Updates!

Member Rated:


posted




---


The Clan of the Cave Bear (1986)

"At The Dawn Of Mankind, A Woman Led The Way."

"At a time in prehistory when Neanderthals shared the Earth with early Homo sapiens,
a band of cave-dwellers adopt blond and blue-eyed Ayla, a child of the "Others".
As Ayla matures into a young woman of spirit and courage (unlike other women of the clan),
she must fight for survival against the jealous bigotry of Broud, who will one day be clan leader." (IMDb)

This was a good historical film based on the book of the same name by Jean M. Auel
(she´ of Finnish descent by the way)
While not as good as Quest for Fire, i enjoyed the film very much.
Haven´t read the book but i remember that i liked the Finnish edition cover art
while visiting the local library back in the day.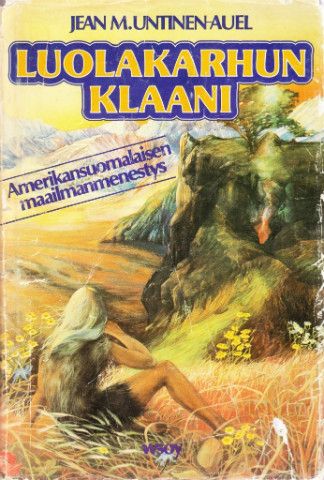 The movie was directed by Michael Chapman ( All the Right Moves)
and stars Daryl Hannah, Pamela Reed, James Remar, Thomas G. Waites, John Doolittle
and Nicole Eggert.

Loved the British Columbia, Canada locations and the score, composed by Alan Silvestri is good.
Sadly, the film was a box-office flop so the planned back-to-back sequel never made it into production.

Many people hate this film because it´s different compared to the book,
even the author herself didn´t like it and bought back the series rights.
(There´s six books in the Earth's Children series)

Maybe someday a director like Peter Jackson will make a perfect movie(s) for the fans of the book.

The Clan of the Cave Bear trailer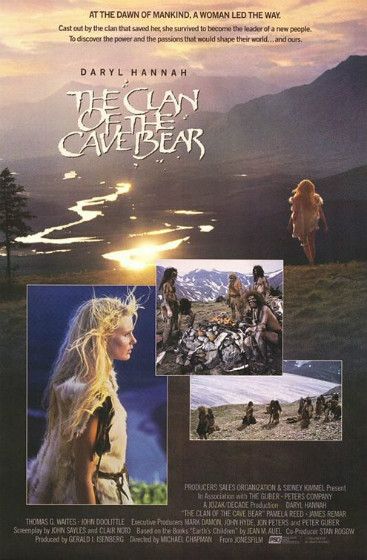 ---
Posts: 6918 | From: Finland | Registered: Feb 2008 | Site Updates: 7 | IP: Logged |