aTomiK
.... has green eyes as well....
Member # 6575





7 Updates!

Member Rated:


posted




---


"Brilliant surgeon Daniel Jekyll dedicates himself to medical research, hoping to unlock man's animal nature
and increase his capacity for self-healing. Jekyll accidentally creates a white powder which,
when inhaled through the nose, temporarily turns him into a completely uninhibited sex maniac
who calls himself Mister Hyde. Jekyll can't bring himself to throw away the drug or to stop taking it,
and Hyde's escapades play havoc with Jekyll's life.
At the very end, we see Robert Louis Stevenson literally spinning in his grave." (Wikipedia)

This turned out to be a pretty fun film.
The first transformation scene came after the first 25 mins and i really liked the rest of the movie.

Arcade madness!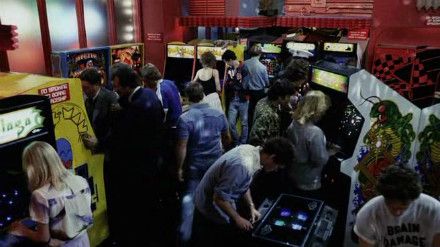 The movie was directed by Jerry Belson and written by Belson, Monica Johnson, Harvey Miller and Michael Leeson.

Mark Blankfield gives a good performance as Jekyll and Hyde. Of course i liked him more as Mister Hyde.
If you mix Zed from the Police Academy and Pondo Sinatra from The Party Animal you have Blankfield´s Mister Hyde.

The other stars are Bess Armstrong (High Road to China, Jaws 3, Lace-miniseries),
always hot Krista Errickson, Tim Thomerson (Trancers series etc.) and Michael McGuire.
You can also see Cassandra "Elvira" Peterson in this one.

This movie includes lots of silly jokes, arcade scene (Krista plays Pac-Man and Grand Racer)
and that certain early 80s craziness that i love.

Television trailer

Cool arcade scene

Legend Films released Jekyll and Hyde... Together Again on dvd in 2008 so it´s available.
Some people say that they have altered the soundtrack though.
I have the Finnish VHS tape.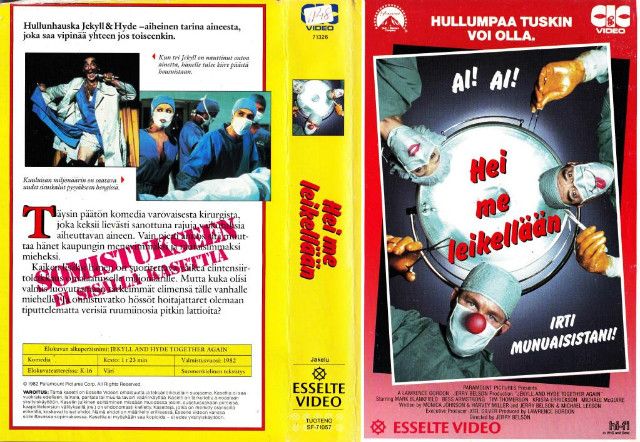 ---
Posts: 6919 | From: Finland | Registered: Feb 2008 | Site Updates: 7 | IP: Logged |