aTomiK
.... has green eyes as well....
Member # 6575





7 Updates!

Member Rated:


posted




---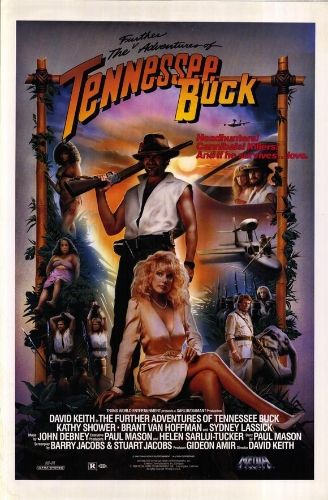 "A drunken, down-on-his-luck adventurer is hired by a wealthy man and his beautiful wife to take them on a hunting expedition in the jungle.
After a while, though, the guide begins to suspect that there's more to the expedition than just hunting." (IMDb)

Oh man, this was an entertaining adventure film.
The first half is lightweight stuff with fun characters and dialog but soon we can see cannibals, severed heads, lots of nudity and even a rape scene!
You never know what comes next
I like the genre blending but it sure is not for everyone.

The film stars David Keith (also director), Playboy Playmate of the Year 1986 Kathy Shower, Brant von Hoffman (Police Academy parts 1 & 3) and fun Sydney Lassick.
The story was written by Paul Mason who was also involved with the equally mindblowing The Ladies Club

Keith is clearly having a ball here as the drunken, well equipped superhero.
The film was shot in Sri Lanka so it looks exotic.

Here´s the norwegian vhs cover art, it was the same here in Finland.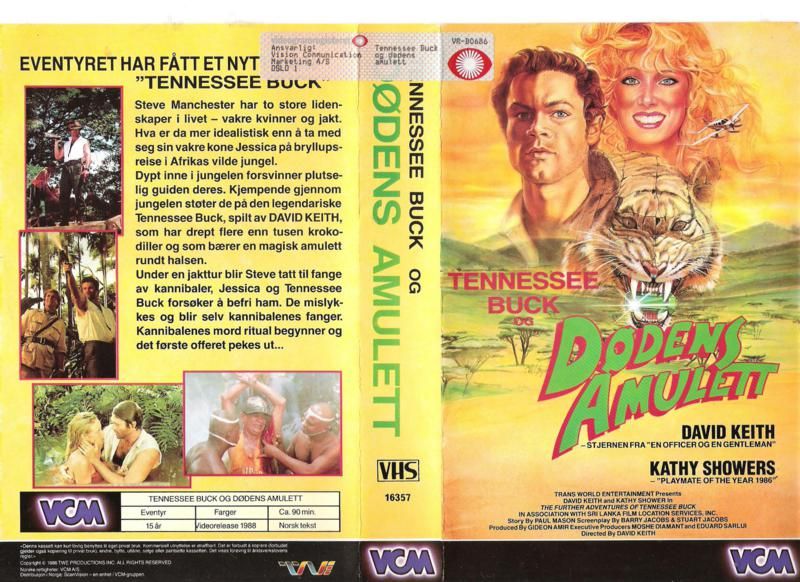 ---
Posts: 6983 | From: Finland | Registered: Feb 2008 | Site Updates: 7 | IP: Logged |