aTomiK
.... has green eyes as well....
Member # 6575





7 Updates!

Member Rated:


posted




---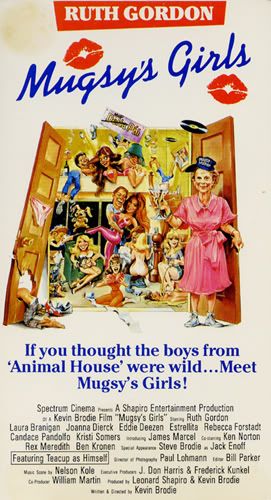 Watched Delta Pi aka Mugsy´s Girls yesterday.
Starring Ruth Gordon, Laura Branigan, Joanna Dierck, James Marcel, Eddie Deezen, Kristi Somers and Rebecca Forstadt.

It´s a decent Animal House rip with girls.
I wouldn´t call it a T&A flick because only Somers (Hardbodies, Tomboy etc.) gets nude.

The Delta Pi sorority needs 2000 $ to pay the rent or they are history.
For some reason these girls like to wrestle and first they organize "Fantasy female wrestlers" whipped cream wrestling show
but that doesn´t help much.
Enter Shawn (Marcel) and Lane (Deezen).
They need a team to participate in a mud wrestling competition in Las Vegas and the winner takes 100.000 $
Of course it´s not an easy task to deal with the evil promoters and a rival team called "Nevada Nasties".

Drinking, pot smoking (even their pet bunny gets high) and
the usual Las Vegas street and casino scenes.

The soundtrack includes some nice tunes but no Branigan songs which was a surprise.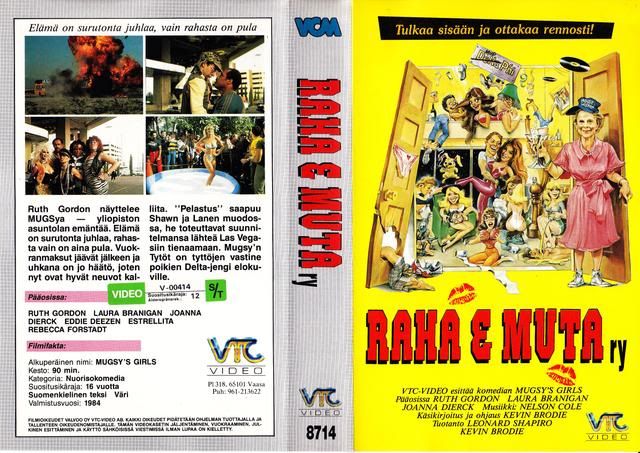 [ 23. February 2012, 22:48: Message edited by: aTomiK ]
---
Posts: 6983 | From: Finland | Registered: Feb 2008 | Site Updates: 7 | IP: Logged |