aTomiK
.... has green eyes as well....
Member # 6575





7 Updates!

Member Rated:


posted




---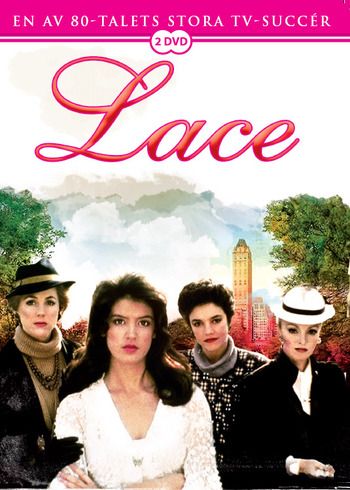 "Lace is an American television two-part miniseries, based on the novel
of the same name by author Shirley Conran. The series aired on ABC from February 26–27, 1984.
The plot concerns the search by sex symbol Lili (Phoebe Cates) for her natural mother,
who surrendered her for adoption as a newborn.
Lace was one of the highest rated television movies of the 1983-84 television season." (Wikipedia)

I watched both Lace and Lace II miniseries during the christmas holiday.
I loved both series!
Interesting story, good acting, nice locations and fabulous 80s fashion.
The filming was made in Spain, UK, France and America.

The first series cast includes Bess Armstrong, Brooke Adams, Arielle Dombassle,
Phoebe Cates, Anthony Higgins and Angela Lansbury.
All girls are great but of course i love Phoebe the most.




The plot of Lace II involves Lili's search for the identity of her father.
It´s not quite as good as the first one but enjoyable enough. There´s more great fashion in Lace II though.

The principal cast was almost identical to Lace,
only Deborah Raffin replaces Bess Armstrong in the role of Judy Hale.

I highly recommend both miniseries if you haven´t seen them.
I own the scandinavian dvd releases.
Both Lace and Lace II were released on DVD through the Warner Archive Collection in 2010,
but sadly Lace II was discontinued a few months later.


---
Posts: 6983 | From: Finland | Registered: Feb 2008 | Site Updates: 7 | IP: Logged |