aTomiK
.... has green eyes as well....
Member # 6575





7 Updates!

Member Rated:



posted




---
Just watched Getting Even aka Hostage: Dallas.

Surprisingly this was a very good action thriller
directed by Dwight H. Little (Halloween 4, Rapid Fire etc.)

Starring Edward Albert (Terminal Entry, also in ´86),
Audrey "Dallas´ Afton Cooper" Landers and the great Joe Don Baker.

Nice Dallas, Texas locations and great action scenes in this one.
Give it a try if you can find it!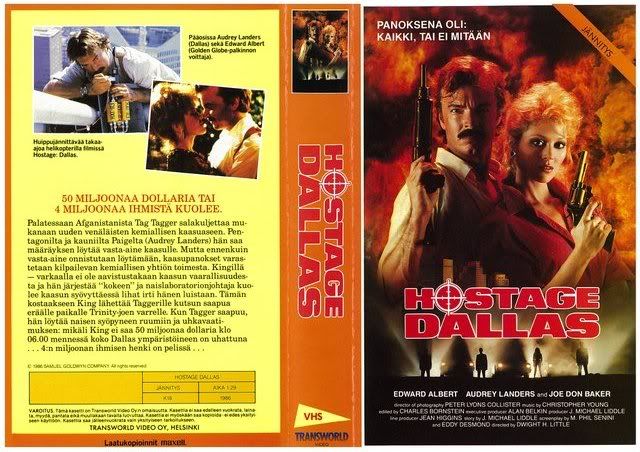 [ 22. February 2012, 11:34: Message edited by: aTomiK ]
---
Posts: 7183 | From: Finland | Registered: Feb 2008 | Site Updates: 7 | IP: Logged |